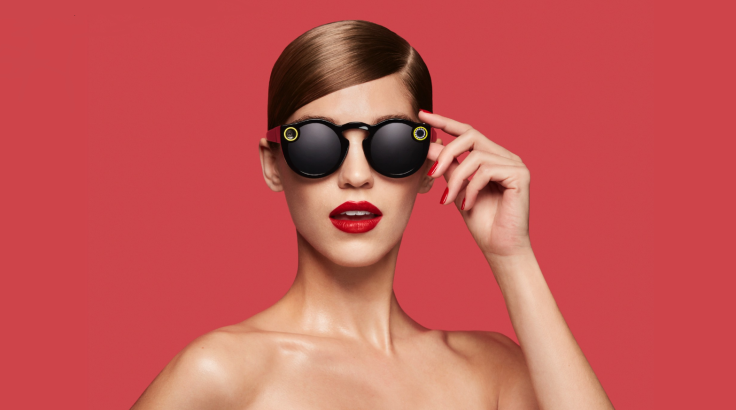 Snap has answered the prayers of social media addicts by putting its ultra-rare Snapchat Spectacles up for sale in the US via the company's official store. The listing marks the first time the brightly-coloured wearables have been available through means other than pop-up stores or roaming 'Snapbot' vendors.
The wacky sunglasses are priced at $129.99 and, at time of writing, delivery is estimated within 2-4 weeks. The store page also notes that each household address is restricted to six pairs, which is likely in an effort to stop 'scalpers' from buying up vast quantities of the rare shades.
Released in late 2016, Snapchat Spectacles quickly became a "must have" for fans of the titular mobile app, with the 115-degree lens cameras designed to record 10-second, first-person video clips that can be shared using Snapchat's 'Memories' feature.
Where can you buy Snapchat Spectacles?
Up until now, however, the only reasonably priced way to obtain a pair was by tracking down strategically placed 'Snapbot' vending machines dotted around the US, or through a temporary pop-up store in New York which was only open for three months. The scarcity of Snap's Spectacles also inevitably led to severe price gouging on auction sites such as eBay, with eye-watering asking prices stretching into four-figure sums.
A spokesperson for Snap confirmed to TechCrunch that the elusive Snapbots will return further down the line, but are currently taking a brief 'nap'. Commenting on the importance of the move, the spokesperson said:
"[The] response has been positive since November's launch so we're now happy to be able to make Spectacles more readily available – especially for those in the US who have not been able to make it to a Snapbot."
It would also seem that Snap is keen to show off its hardware credentials following its recent IPO, as well as potentially clawing back a chunk of revenue from its Spectacles. The social media company admitted in its IPO filing that the wearable had "not generated significant revenue for us."
As well as the Spectacles, Snap has also listed several accessories such as a charging case for $49.99 and charging cables for $9.99, with both now no longer available from Amazon. It may still be worth keeping an eye on your specs while charging though, especially after one owner reportedly had his pair warped into a "wired mash" due to overheating issues.