Vegas Boxing matches always attract the big showbiz names, and the Floyd Mayweather vs Conor McGregor bout will be no exception.
According to TMZ, fans can expect to see the likes of Hollywood actress Angelina Jolie and NBA star Lebron James ringside when undefeated boxer Mayweather takes on UFC's biggest star in Las Vegas on Saturday 26 August.
The publication has released a partial list of the famous faces who that have paid thousands to watch the 'match of the millennium', including Drake, Elon Musk, Diddy, Mark Wahlberg, Denzel Washington, Charlize Theron, LL Cool J, Jamie Foxx, LeBron James, Bob Kraft, Rick Ross, Adam Levine, Michael Bay and Avicii
If history has taught us anything it is that when money, reputation and legacy are all at stake, anything can happen. Although it seems that Mayweather has the upper hand with Mcgeger stepping his arena, bookmakers William Hill are only offering 2/9 odds that the Michigan-born sportsman will clinch his 50th win.
With the models, athletes, models and pop stars attending the star-studded event –but who will they be supporting?
#Team McGregor
Sylvester Stallone is rooting for 'real life Rocky' Conor McGregor
The Hollywood actor is rooting for underdog McGregor, who he believes is the "real life Rocky".
He told TMZ Sports:"You know who's gonna win. You know who's gonna win!I only got the underdog. It's great for boxing. [McGregor]'s a real life Rocky. But then again ... I live in fantasy."
Current WBO European champion Conrad Cummings
Mark Wahlberg
In 2015, the Hollywood actor lost out $250,000 to P Diddy after betting that bet that Pacquiao would come out on top in his clash with Mayweather. He is still refusing to support 'Money'.
"I've always been wanting to see that kind of greatness tested and I know Conor's going to bring it and he's not going to be scared to get hit. So, I think, you know, the boxing world says 'It's going to be a boring dull fight. I'll be the first one to buy it. I hope to see something interesting happening," he explained.
"Obviously Mayweather has the advantage and he's very careful in choosing to fight him in the ring and not in the Octagon, but Conor, I think, is a very different kind of fighter. If you look at Canelo, he never really went after Mayweather. I don't think he [Floyd] has the power to knock out McGregor," added Wahlberg.
#Team Mayweather
Manny Pacquiao
Despite suffering a humiliating defeat to Mayweather in 2015, Pacquiao doesn't believe McCgreor has what it take to beat his long-time rival.
"McGregor has no chance in this fight. The guys who caught him and rumbled did best. McGregor is of that school. Maybe he'll get lucky," the boxer said.
"There is no way he will be able to land a meaningful punch on Floyd. How could he? He [McGregor] has no professional experience in boxing."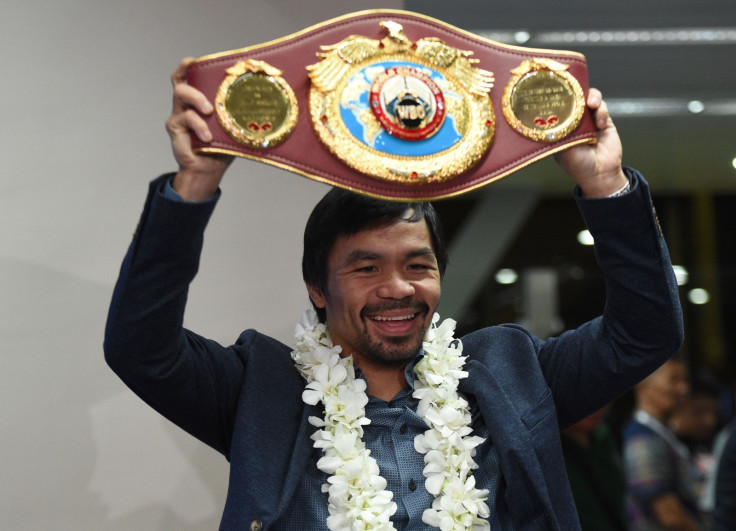 Mike Tyson
"McGregor is going to get killed in boxing," the former heavyweight champion told Pardon My Take. "McConor [sic] put his dumb a*** in a position where he's gonna get knocked out because this guy's been doing this all his life since he was a baby. McConor [sic] can't kick and grab and stuff so he won't stand much of a chance.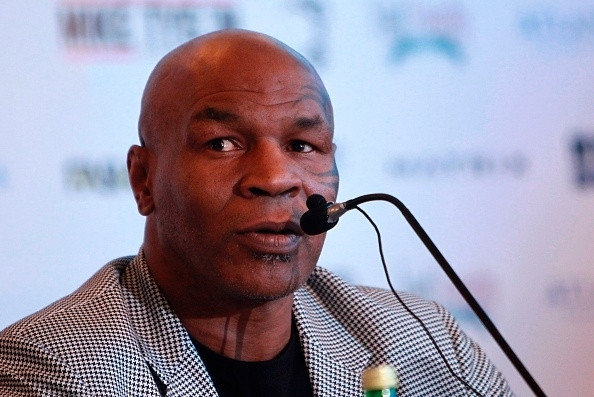 50 Cent
The rapper, who has taken credit for convincing Maywether to come out of retirement to fight McGregor, has made it clear where his loyalties by constantly mocking McGregor on scoial media.