Whiplash
Director: Damien Chazelle
Stars: Miles Teller, JK Simmons
Rated: 15
What does it take to become the best? That's the question at the core of Damien Chazelle's thriller Whiplash, a tale of obsession, dedication, drive and abuse. Are scars both physical and emotional, and the turmoil both endured and dished out to loved ones, worth becoming a true great?
The basic set-up - an eager youngster and the coach who mercilessly drives him - sounds more like the premise of a sports movie, but in telling its story in a fresh context – that of music – the film creates something unique.
With performances as strong as those of leads Miles Teller and JK Simmons however, not to mentioned the impressive direction of Chazelle, Whiplash could have been about Tiddlywinks and it would still be utterly compelling.
Teller players Andrew, a drumming prodigy with no friends driven by his admiration of famous drummers like Buddy Rich and his desire to be remembered in their company.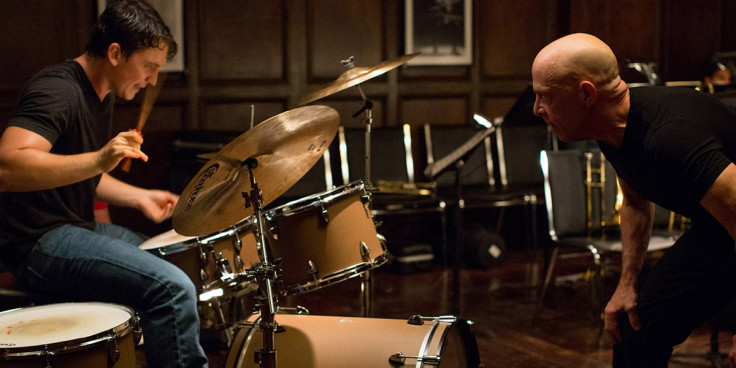 He is granted the opportunity to play in the premier jazz band at his school – New York's best music college - by JK Simmons' Terrence Fletcher, whose brutal methods are as likely to leave scars as the recurrent blisters and sores on Andrew's keen drumming hands.
Fletcher's torrents of abuse are terrifying. Fail to match his tempo and you'll be blasted with slurs and cruelty of a violent imagery reminiscent of Malcolm Tucker in The Thick of It, but directed with a ferocity and precision that even the famous TV spin-doctor might baulk at.
Andrew is abused physically as well. During his first real encounter with Fletcher, the tutor viciously slaps his student to prove a point about a mistake very few in the audience would notice. The slaps were real too, actors Simmons and Teller proving their dedication to the parts as they lock horns: a student eager to impress and the teacher trying to provoke greatness.
It's a battle played out with hatred and respect. It's no surprise that Fletcher sees talent in Andrew and wants to coax it out, and Andrew's obsession with being the best makes his conductor's approval his solitary aim.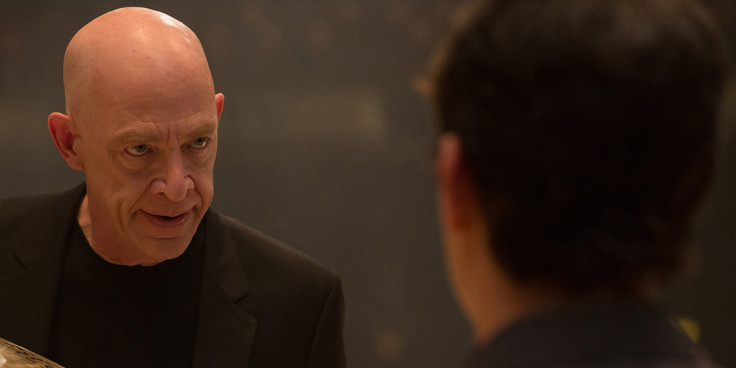 Andrew's mania destroys all semblance of the small social life he builds in the film, a budding but undercooked relationship with Melissa Benoist's Nicole not given enough time to make the pay-off really hit home.
Whiplash is never about anything other than its two leads however, and the pay-off is extraordinary, a final scene more exciting than any offered up by any big budget blockbuster in recent memory.
It's tense and electrifying, a battle of wills not fists where the only violence is channelled into astonishing, barn-storming music.
Teller is fantastic in a leading performance that will bolster an already promising career, but it's Simmons who steals the show with a towering, terrifying performance that will blow you away and steer the ever-reliable, always-charming actor to the Oscar that seems destined to be his.
Whiplash moves at a breakneck tempo as measured and precise as Fletcher would demand, building to a crescendo that will stick with you long after the credits roll.
Is it one of the best films of the year? Drumroll please.

Whiplash is in cinemas from today.