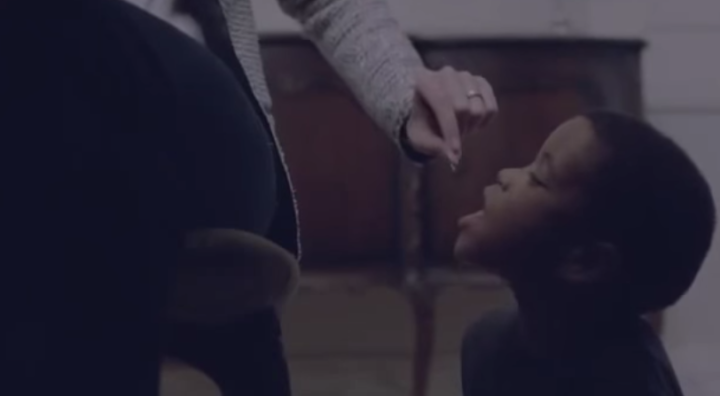 South African NGO Feed a Child has apologised for its controversial advertisement featuring a white woman feeding a black child with food from her plate, as if he was a dog.
At the end of the video, aired on national TV, the following tagline appears: "The average domestic dog eats better than millions of children."
The advertisement aimed at raising awareness of the plight of millions of South African children living in poverty. However, critics branded it as racist for the way the black child was portrayed.
Feed a Child's chief executive Elza Rautenbach told South African Press Association (Sapa) the advertisement "was not intended to cause harm to anyone."
Speaking to eNews Channel Africa, Rautenbach said the charity had received both positive and negative comments about the advertisement.
Many people vented their outrage on YouTube, where the advert was uploaded, with some asking why a white boy was not used for the ad.
"There are plenty of other ways to portray hunger in Third World countries," wrote one.
"Why not use a black mom and a black child, or a white mom and a white child? Why not that?" asked another one.
South African journalist Richard Poplak wrote in the Daily Maverick, "The black boy/dog is played by a real child, and although he is acting out a role and (presumably) being paid for it, the set-up feels remarkably like exploitation."
International advertising company Ogilvy & Mather, which sponsored the advert, also apologised saying, "It was not our intention to offend in anyway, and therefore we unreservedly apologise for any offense caused."
The advertisement has been withdrawn following the controversy.