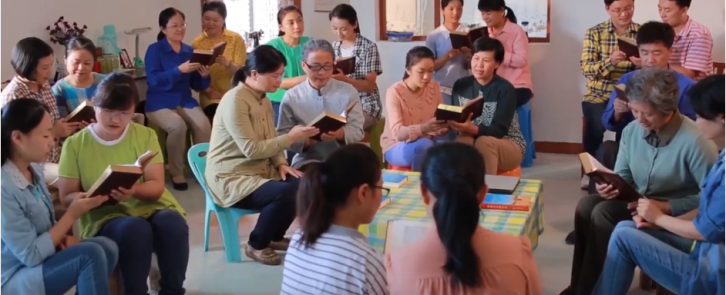 Eighteen suspected members of a banned religious cult - Church of Almighty God - have been detained by the Chinese police on Tuesday (25 July), according to the state news agency Xinhua.
Computers and books used by the cult members for recruitment have also been confiscated by the authorities. According to the police, the detention comes after an investigation into the cult's activities.
Dong Jianfeng, a police officer from Changxing County, told Xinhua that most of the apprehended suspects showed signs of depression.
"Some of them are divorced and do not seem to know how to vent their suppressed emotions," he said.
The cult is funded by donations from members, initial investigations have found. Although the group says it has more than 500,000 members, authorities are yet to confirm the figure.
Dong added, "The cult's 'leaders' imposed spiritual control over the members."
"They were told that as long as they gave donations, the Almighty God would keep their illness at bay."
Eight of the detained suspects had denounced their cult beliefs and had been rehabilitated, Dong told Xinhua.
Female Jesus cult
The cult was started in the 1990s and its core belief is that Jesus has been resurrected as a woman in the form of the wife of its founder Zhao Weishan, a former physics teacher, to wreak the apocalypse.
Zhao, who is also known as Xu Wenshan, fled with his wife to the United States in September 2000.
The cult is also against the communist government of China. It calls the country's communist party as the "red dragon".
The group made headlines in 2014 as its members beat a woman to death in a McDonald's restaurant after she refused to give them her phone number.
The members of the cult had attempted to recruit the 35-year-old victim in the restaurant in the town of Zhaoyuan. And, after the women refused to give her phone number, the group thought that she was "possessed by an evil spirit", the court statement from the conviction said.
The group beat the woman with chairs and metal mop handles and she died on the spot from her injuries.
Several cult members were arrested after this incident. Two of them were later executed.
Thirty-six members of the group, who were accused of creating and spreading video content for the cult, were detained earlier in August 2016 by local police in Anhui.
Nearly 100 members were sentenced to prison, including several senior members in 2012 in Qinghhai and Zhejiang.