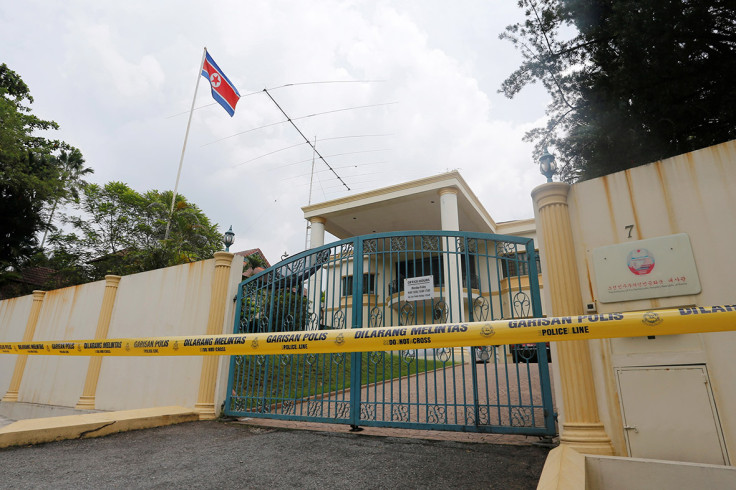 On the morning of 08 March 2017, a short video was broadcast by the Cheollima Civil Defense organisation of a young Korean man speaking in good English. He shows the camera his North Korean diplomatic passport as proof, and later verified by South Korea's National Intelligence Service, that he is Kim Han Sol, the son of the almost certainly murdered exile Kim Jong Nam. He was the half-brother of North Korea's "supreme leader" Kim Jong Un, who is widely suspected of ordering the assassination.
When Kim Han Sol opened his passport to show it to the camera, that part of the screen was blacked out, likewise his mouth and the sound is muted as he thanks his benefactors and rescuers for arranging his sanctuary with that of his mother and sister.
There is no indication of when or where the film was made but some written reports and subtitled versions of the video have him saying that his father was killed "a few days ago" but having looked at the interview a few times and at his lip movements, I would have bet money that he says "two days ago"!?
Twenty-one-year-old Han Sol ends the short video saying: "We hope this gets better soon", but there is little doubt that Cheollima and many others, fear that he is in grave danger of being killed.
So who or what is Cheollima Civil Defense?
The name of the organisation is derived from a mythical Chinese heavenly horse – Qianlima: "One thousand li" – a horse capable of galloping 250 miles in a day and when applied to a person means that he/she is strong and wise.
In North Korea, Cheollima is used as a national symbol usually depicted or sculpted as a winged horse, symbolising strength, physical and of character, and speed.
Go to the organisation's website and one is informed:
"Cheollima Civil Defense responded last month to an emergency request by the survivors of the family of Kim Jong Nam for extraction and protection..."
They will say no more on this particular matter but the group does however continue:
"(We) express our gratitude for the emergency humanitarian assistance afforded to us in protecting this family by the governments of the Kingdom of the Netherlands, the People's Republic of China, the United States of America, and a fourth government to remain unnamed. We also recognise our colleagues who remain in the North or within its system who provide critical assistance in extracting such individuals."
The site especially praises the efforts of Dutch Ambassador A.J.A Embrechts but goes on to regret the fact that: "...several nations refused assistance to this family in this particular apolitical, humanitarian emergency."
Ambassador Embrechts is a very experienced diplomat with previous service in the Netherlands Embassy in Seoul between 1993 and 1997, was Dutch Ambassador to Malaysia between 2005 and 2009, and has been Ambassador to South Korea since 2015.
South Korea's largest news agency, Yonhap, this week suggests that the "fourth country" is Taiwan but Cheollima do not want to aggrieve the PRC by denying a "One China" policy and that the organisation is a "Government in Exile". There is some speculation that Kim Han Sol and his family, have been given sanctuary in the Netherlands.
The reason for North Korea being a potentially serious threat to Kim Han Sol and his family? Well like father like son, Han Sol has openly criticized the government and leader in Pyongyang.
In 2011, Han Sol was admitted to the United World College (UWC) in Mostar, Bosnia and Herzegovina, which is run jointly by UWC and the International Baccalaureate Organization, after being denied a student visa for UWC's Hong Kong campus. A couple of years later he had enrolled at the Le Havre campus of France's prestigious Sciences Po (Paris Institute of Political Studies).
During these years Han Sol would refer to North Korea's leaders as "dictators" and said that he felt ashamed for the suffering that members of his family had imposed on North Korea and the starving that the people had suffered.
On 08 March the BBC released part of an interview Han Sol gave to Finnish Television in 2012. The then 17-year-old said:
"I've always dreamed that one day I would go back and make things better, and make things easier for the people back there. I also dream of unification."
Funny that, all who have good will towards Korea's people were hoping in 2012 that Han Sol's young uncle – who had also benefitted from a very privileged education in the West – would follow just such a path.
How very wrong we were.