Eight people lost their lives during the terror attack around London Bridge and Borough Market on Saturday night (3 June).
Most of the victims were in their twenties and thirties. They came from all over the world, with many having chosen London as their home and workplace.
Their tragic deaths provide a clear snapshot of London: a global city that prides itself on its diversity and multiculturalism.
They were killed by terrorists Khuram Shazad Butt, Rachid Redouane and Youssef Zaghba who ploughed a van into pedestrians on London Bridge and went on a stabbing rampage in Borough Market.
Kirsty Boden, 28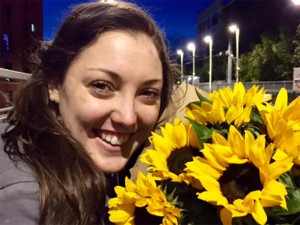 Kirsty Boden had moved from Loxton in southern Australia to London to work as a senior staff nurse in Guy's and St Thomas' Hospital.
Her family said she was killed as she ran towards danger to help injured victims on London Bridge.
"Kirsty was loved and adored by her family, friends and boyfriend," a statement from the family said. "Helping people was what she loved to do in her job as a nurse and in her daily life. We are so proud of Kirsty's brave actions which demonstrate how selfless, caring and heroic she was, not only on that night, but throughout all of her life. Kirsty - we love you and we will miss you dearly."
Dame Eileen Sills, chief nurse at Guy's and St Thomas' Hospital, described Boden as "one in a million who always went the extra mile for the patients in her care".
Chrissy Archibald, 30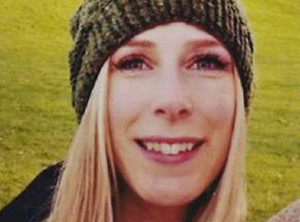 The first victim to be named by police was Canadian Chrissy Archibald who was originally from British Columbia.
Archibald, who worked in a homeless shelter before she moved to the UK, died in the arms of her fiance, Tyler Ferguson, after she was stabbed on London Bridge.
Her family described her as a strong and loving person. "She had room in her heart for everyone and believed strongly that every person was to be valued and respected," the family statement said. "She would have had no understanding of the callous cruelty that caused her death."
They encouraged people to honour Archibald by volunteering their time and effort and donating money to charity to make their community a better place.
Canadian Prime Minister Justin Trudeau said he was "heartbroken" to hear about Archibald's death.
Alexandre Pigeard, 27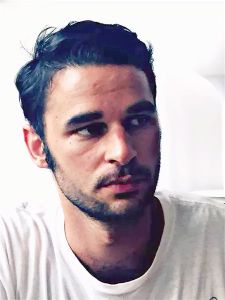 French Foreign Minister Jean-Yves Le Drian confirmed the death of 27-year-old Alexandre Pigeard from Normandy on Tuesday (6 June).
Pigeard was working as a waiter at the Boro Bistro in Borough Market when the terrorists launched their knife attack.
The restaurant's manager, Vincent Le Berre, told Brittany news outlet Le Telegramme how he saw his colleague being stabbed by one of the attackers.
"I managed to escape him, but my friend Alexandre did not have that chance," he said. "He was hit in the neck with a knife."
Pigeard's father described him as a "wonderful son, a perfect big brother and a shining young man."
Sebastien Bellanger, 36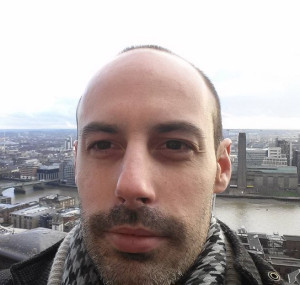 Frenchman Sebastien Bellanger worked as a chef at the Coq d'Argent restaurant in Bank. He had gathered with friends at The Barrowboy & Banker pub to watch the Champions League final on Saturday night.
They then went to nearby Boro Bistro for dinner. As they arrived at the Bistro, the terrorists crashed their van close to Southwark Cathedral and went on their stabbing rampage.
In the chaos, his friends lost sight of Bellanger as they fled the scene. They had been desperately searching for him until his death was announced by the French foreign ministry.
One friend wrote a tribute to Bellanger on Facebook: "I can't believe you just taken away from us like this... with all your plans soon of travelling the world, now you're just travelling straight to heaven! It has been such a rollercoaster ride working with you; we push, we shout, we argue, at the end we hug and that's why I respected you big time as a chef!"
James McMullan, 32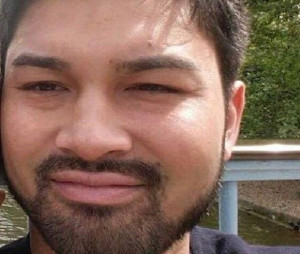 Web entrepreneur James McMullan, from Hackney in east London, was celebrating the success of his new business venture with friends at The Barrowboy & Banker pub.
His sister, Melissa McMullan, fought back tears as she read a family statement on Sky News.
"While our pain will never diminish, it is important for us to all carry on with our lives in direct opposition to those who are trying to destroy us and remember that hatred is the refuge of small-minded individuals and will only breed more. This is not a course we will follow despite our loss," she said.
McMullan's former girlfriend, Nicola Smith, said: "He was so kind. He would never even harm a fly. He was just incredible. He was so sensitive as well."
"I can't let [anger] override my feeling of love for James and our memories because I know that's not what he wanted," she said.
Sara Zelenak, 21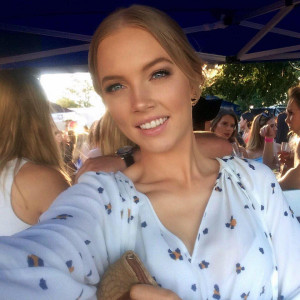 Australian Sara Zelenak was working as an au pair in London. The 21-year-old was supposed to be babysitting on the night of the attack, but was given the evening off when the child's grandmother offered to babysit instead.
Zelenak had tickets to the Ariana Grande concert in Manchester, where 22 people lost their lives on 22 May, according to her family. She also reportedly narrowly avoided the Westminster attack in March.
Her best friend Sam Hetherington wrote a tribute on Facebook:
"Our beautiful Sara Zelenak. You bought so much joy into our lives...Just Thursday I messaged you and you told me everything will always work out. You would be so overwhelmed by the love from everyone and probably be very salty from the dorky pictures we have together that are all over the world hahaha. Rest easy wherever you are, I hope there is lots of KFC and hot boys with you."
Her family said they were "devastated" by her death and would not be making any further comment.
Ignacio Echeverria, 39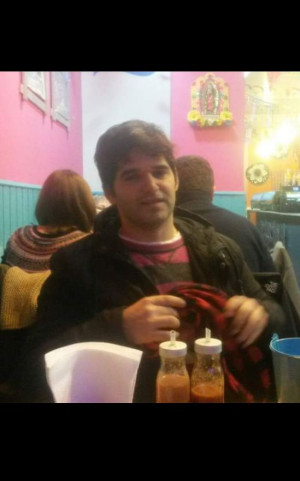 Spanish banker Ignacio Echeverria heroically used his skateboard as a weapon against one of the knife-wielding terrorists when he saw him stabbing a woman in Borough Market.
The HSBC bank employee was reportedly on his way home after skating in a park with friends when he confronted the attacker and attempted to save the woman's life. He was stabbed repeatedly by the terrorist.
His family criticised British authorities for keeping them waiting for news. His sister Isabel and her husband Fernando Vergara said in a statement that they felt "mistreated by the lack of information, which leads to the unnecessary agony, 63 hours and still no news".
On Wednesday (7 June), one of his sisters, Ana, confirmed that Echeverria had died in the attack on Facebook: "Ignacio did not survive the moment of the attack.
"Thank you to everyone who loved him and cared for him. We know we're not the only sad ones. We want to see and be with Ignacio's body. It seems that this is not possible until Friday. We'd like the British government to allow us to be with him...Thanks to the Spanish administrative and political staff for their help in making this possible."
Xavier Thomas, 45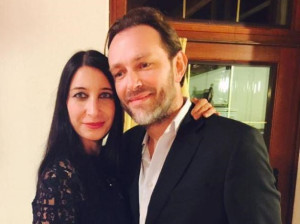 Xavier Thomas is the third French national to have been killed by the terrorists. He was visiting London for the weekend with his girlfriend Christine Delcros when they were caught up in the horrific attack. His family had been desperately searching for him since Saturday and told French media that "the silence and waiting without knowing what happened to him is so horrible."
"We want to believe in a miracle," they said. "But unfortunately, we fear the worst."
Police recovered his body from the River Thames on Tuesday at around 7.45pm (6 June). His family have been informed of his death but have not yet made a statement.
Delcros remains in hospital with serious injuries.