The family of a Spanish man stabbed in the London Bridge terror attack who still do not know if he is alive or dead have criticised the UK government for making them wait in agony.
Ignacio Echeverria was hailed as a hero after he ran towards a jihadi he witnessed stabbing a woman, and fended him off with his skateboard on Saturday night (5 June).
The 39-year-old HSBC employee was last seen lying on the pavement after being stabbed himself.
He is not among the four people who have so far been named as dead but nor has he been recorded among the 32 people remaining in hospital, 15 of whom are critical.
His sister Isabel and her husband Fernando Vergara, who also live in London, are upset with their treatment at the hands of UK authorities in the aftermath of the attack.
"The families of the victims of the London Bridge attacks feel mistreated by the lack of information, which leads to the unnecessary agony, 63 hours and still no news," Fernando said, in a tweet to 10 Downing Street earlier this afternoon (6 June).
The couple have been unable to check for Echeverria as British police imposed a lockdown on London hospitals caring for the victims of the atrocity.
Isabel was critical of the UK government, telling Spanish newspaper El Confidencial she believes that "no information is being offered because of the proximity of the elections".
With the help of Spanish officials, the family tried to speed up the identification process by sending UK police Echeverria's fingerprints. However, these did not yield a result.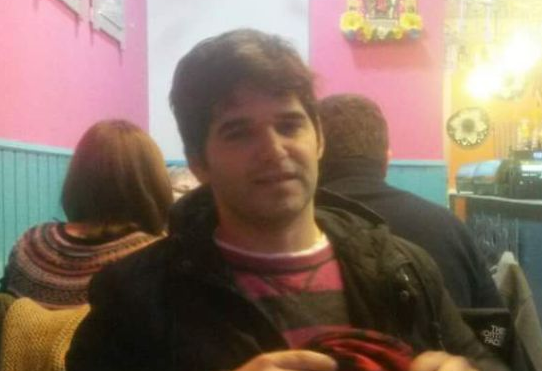 Now they have provided authorities with a DNA sample in the hope that this will end their agonising wait. They say they expect the results this evening or tomorrow.
Police, security forces and the government have been keeping a tight lid on any information relating to the attack in its aftermath.
Following the Manchester Arena bombing, Greater Manchester Police briefly stopped sharing intelligence with American agencies because of a succession of leaks to the media that could have seriously compromised the investigation.
El Confidencial report that HSBC have hired a private detective to help find Echeverria.