Who could be Isis leader Abu Bakr al-Baghdadi's successor if he is confirmed dead?
Russia had claimed a week ago that their air strike may have killed the Isis leader in Syria, but were not entirely sure.
The Russian defence ministry claimed a week ago that their recent air strike in Syria may have killed Islamic State (Isis) leader Abu Bakr al-Baghdadi, but the militant group has not confirmed it yet.
The Islamist militant group is on the verge of being driven out of both Iraq and Syria where al-Baghdadi had established his so-called caliphate about three years ago in 2014.
But questions are arising about the fate of the group if al-Baghdadi is confirmed dead. The primary question is who could be his possible successor?
Experts on Islamist groups see no clear options, but they believe two Isis sub-leaders - Iyad al-Obaidi and Ayad al-Jumaili, former army officers under late Iraqi dictator Saddam Hussein - could be the top contenders, Reuters reported.
The experts added that no matter who takes the reins of the global militant group, the person would be unlikely to assume al-Baghdadi's title of "caliph" or overall civil and religious leader of the Muslims.
"Al-Jumaili recognises al-Obaidi as his senior but there is no clear successor and, depending on conditions, it can be either of the two (who succeeds Baghdadi)," Hisham al-Hashimi, who advises several Middle East governments on Isis affairs, told the news agency.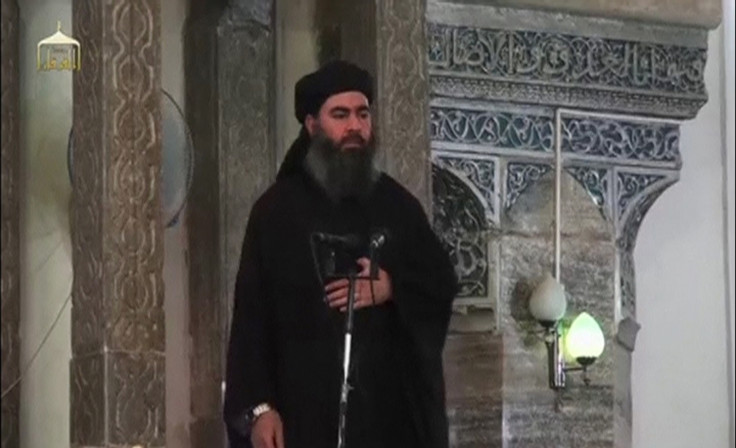 He also explained that neither of the two could be given the title because they lack religious standing and the group as a whole does not own any territory to rule now.
Al-Baghdadi was born as Ibrahim Awad al-Samarrai in 1971 in a family of preachers and studied Islamic law in Baghdad. He declared himself a caliph in 2014 and claimed to have set up his so-called Islamic caliphate in Iraq and Syria.
"A caliph has to have an Ardh al-Tamkeen [empire], which he rules in accordance with Islamic law. Failing that, the successor will just be recognised as the emir [prince]," Hashimi added.
Fadhel Abu Ragheef, another Iraqi expert on the extremist group, echoed similar views and said the two contenders do not belong to Prophet Mohammad's lineage. The prophet is regarded as a revered leader and the son of god by many followers of Islam.
Who are al-Obaidi and al-Jumaili?
Al-Obaidi, believed to be in his 50s, has been serving as a war minister in Isis.
Al-Jumaili, aged around 40, heads the militant group's Amniya security agency. There were some media reports of his death in April, but these have not been confirmed yet.
Both the Isis emirs joined the Sunni Salafist movement in Iraq in 2003 and have been al-Baghdadi's top aides since air strikes in 2016 killed many top Isis leaders, including his then deputy Abu Ali al-Anbari, Chechen war minister Abu Omar al-Shishani and Syrian chief propagandist, Abu Mohammad al-Adnani.
The former army officers joined Isis after the collapse of Hussein's regime following an invasion by a US-led coalition. Hussien ruled Iraq from 1979 to 2003 as its fifth president.
How Isis elects its leader
A new leader is elected for Isis after approval by an eight-member Shoura council, which is an advisory body to the caliph.
The council comprises six Iraqi members, one Jordanian and one Saudi, who are all veterans of the Sunni Salafist insurgency. The council had a ninth member, Turki al-Bin'ali, the group's Bahraini chief cleric, but he was killed in an air strike in Syria on 31 May.
Under the current circumstances where the group is engaged in fierce battles both in Iraq and Syria, the council members are unlikely to meet and could convey their decision through couriers or other communication channels that they deem secure, Reuters wrote.
© Copyright IBTimes 2023. All rights reserved.