On 13 June, David Bonderman resigned from the board of directors of embattled ride-hailing startup Uber. His resignation came after audio leaked of Bonderman making a derogatory comment about women, bringing Uber and reports of its "toxic" corporate culture back into the headlines.
The irony that the sexist comment occurred during an Uber board meeting addressing an internal investigation - performed by former US attorney general Eric Holder - into allegations of systemic sexism within the company hasn't been lost on Uber's detractors or the world's media, essentially forcing Bonderman to resign.
But who is David Bonderman, what did he say, and how did he come to be on Uber's board in the first place?
Who is David Bonderman?
David Bonderman, 74, is an American-Jewish businessman and self-made billionaire born in Los Angeles, California. Now living in Fort Worth, Texas with his wife and five children, Forbes estimates that Bonderman's net worth is currently around $2.5bn (£1.9bn) and ranked at 274 on the Forbes 400 list charting the wealthiest Americans in 2016.
The son of a Russian immigrant, Bonderman is a Harvard Law School magna cum laude graduate and Phi Beta Kappa graduate of the University of Washington and followed up his studies in Cairo, Egypt where he specialised in Islamic Law.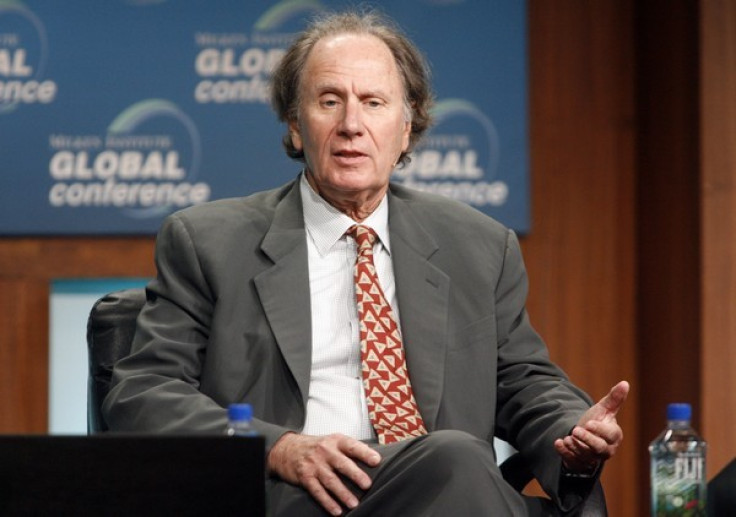 Bonderman took the role of assistant professor at Tulane University Law School in 1967, was appointed as a special assistant to the US attorney general in 1968, and became a partner at the Washington-based law firm Arnold and Porter in 1971.
In 1983, Bonderman became the chief operating officer of the Robert M. Bass Group (now Keystone), where he met Californian businessman James Coulter. The pair left RMBG and co-founded TPG Capital in December 1992, with Bonderman adopting the role of chairman - a position within the private equity investment firm that he still holds today.
Bonderman has also gained a reputation for holding extremely lavish parties. For his 60th birthday, he hosted a party at the Hard Rock Hotel and Casino in Las Vegas where The Rolling Stones and John Mellencamp played live music, with comedy interludes performed by the late Robin Williams. Cost estimates put the private party at a whopping $7m.
He followed this up for his 70th with another private concert featuring The Beatles' Paul McCartney, with Robin Williams again performing a comedy set. A total of 1,020 guests attended the gathering for which Bonderman donated $1,000 for every guest to their individually chosen charities.
How did David Bonderman become involved with Uber?
Uber's chief executive and co-founder Travis Kalanick announced Bonderman's appointment to the startup's board in August, 2013 following a huge investment round that saw TPG become a principal investor in the company.
At the time, Kalanick claimed that the funding round accrued $258 million and was intended for expanding into new markets, accelerate rider and driver acquisitions, and fighting off protectionist, anti-competitive efforts. On TPG specifically, Kalanick said in a blog post:
"With TPG, we have partnered up with one of the most prolific private equity firms in the world. Why does that matter? How are they different than any of the traditional venture capital firms? It's really simple: TPG owns and operates companies. The Uber deal is obviously very different, but their deep rolodex of operations executives and their regulatory know-how in highly regulated, "atoms"-based industries in the farthest corners of the globe is where TPG shines. David Bonderman's vision and relationships will be invaluable to Uber as we become a global brand."
Bonderman served on the Uber board until his resignation yesterday. He has also served on the boards of Burger King, Continental Airlines, Ryanair, Ducati Motorcycles, The Wilderness Society, Virgin Cinemas, to name but a few companies and organisations.
Why did he resign from Uber's board?
During an Uber board meeting held to discuss the findings of Eric Holder's investigation into the company's corporate culture, board member and Greek entrepreneur Ariana Huffington raised the topic of female board members following the appointment of Wan Ling Martello to Uber's top table.
"There is a lot of data that shows that when there is one woman on the board, it's much more likely that there will be a second woman on the board," Huffington stated.
Bonderman responded: "Actually, what it shows is that it's much more likely to be more talking."
The comment drew ire within the company, as well as Huffington herself who responded: "Ohh, come on, David."
Bonderman resigned from his position after audio of the meeting was obtained and leaked by Yahoo. He also issued the following statement to staff via email:
"The comment came across in a way that was the opposite of what I intended, but I understand the destructive effect it had, and I take full responsibility for that. [...] I do not want my comments to create distraction as Uber works to build a culture of which we can be proud. I need to hold myself to the same standards that we're asking Uber to adopt. Therefore, I have decided to resign from Uber's board of directors, effective tomorrow morning."