When Olympic diving star Tom Daley released a video announcing to the world that he was dating a man, he certainly made a splash in the world of sports. His bold decision to go public with his sexuality was hailed by many fans and celebrities as brave and empowering.
"In spring this year, my life changed massively when I met someone and they made me feel so happy, so safe and everything just feels great," he said in his online admission. "And that someone is a guy."
But since then the question on many people's lips has been 'who was the lucky man that stole Daley's heart?'
According to several sources, the 19-year old has fallen for Dustin Lance Black, an American LGBT rights activist and celebrated figure in the film industry.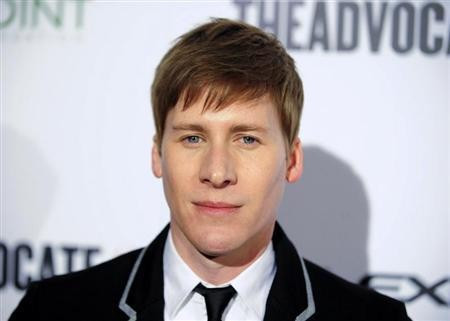 The pair are said to have met at the Kids Choice Awards in LA in March and were photographed getting coffee together at The Coffee Bean & Tea Leaf in Hollywood last week.
"He's besotted with Dustin. They love each other and aren't concerned what anyone says about age difference," a friend told the Sun.
"Dustin is very proud of Tom for making such a powerful statement about his sexuality.
"They are officially in a long term relationship and are talking about having a future together."
But while Daley has reportedly found love, what do we already know about his other half?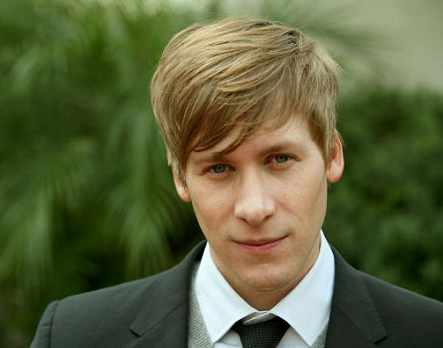 Dustin Lance Black Facts
Dustin is a prominent LGBT rights activist and reportedly played a key role in persuading Daley to come out.
He won an Academy Award for Best Original Screenplay for Milk, the 2008 biopic on California's first openly gay elected official, Harvey Milk.
In 2009 a sex tape was leaked showing the award -winning screenwriter engaging in unprotected sex with Jeff DeLancy. The smutty tape was allegedly released without consent and by Delancy.
In January 2012, Black lost his brother Marcus to cancer
Dustin was born on January 10, 1974 which makes him 20 years Daley's senior.
Dustin grew up as a Mormon and helped write HBO show Big Love, which explored polygamy.
Daley pair Dustin met at the Kids Choice Awards in LA in March.