Gervonta Davis might not be a household name across the boxing world, but his assent from the hardships of his childhood to IBF Super Featherweight champion has come one fight sooner than his illustrious mentor - Floyd Mayweather Jr.
Such have been the nature of Floyd Mayweather Jr's fleeting visits to the United Kingdom - having never fought any of his 49 professional bouts outside of the United States - any appearance this side of the Atlantic Ocean suggest means big business, and usually big bucks.
Gervonta Davis fact file
Date of birth: 7 November, 1994
Home town: Baltimore, Maryland
Height: 5'6"
Weight: 130lbs
Reach: 69"
Stance: Southpaw
Nicknames: Tank, The One
Gym: Upton Boxing Center
Coach: Calvin Ford
His latest outing, which comes amid the nationwide Undefeated Tour in which he is showcased in-front of dozens of thrifty fans, comes in an effort to enhance his credentials as a boxing promotor. The $100m windfall from facing Conor McGregor can wait, for now.
Though Mayweather identified the 22-year-old Davis as a certain future world champion after first watching him spar, fate could have equally have drawn the American to Davis given their early exposure to the pitfalls of substance abuse and their chequered upbringing
"Growing up my mother and father were on the drugs and things like that," said the Baltimore-born fighter, who admits the depiction of his home town in the US drama series The Wire is merely a slice of reality. "My mum left me and my brother by ourselves. I've always been a fighter. Even though I was younger than my brother I used always fight on our block.
"My uncle saw me fight one day in front of my house and he wanted to turn a negative into a positive. I actually have two other brothers but one of them was taken from us. Then my oldest brother was taken from my mother, we were pretty tight. We were fighting my great uncle's kids."
Only St Louis, Missouri has a higher murder rate per 100,000 people in the USA than Baltimore, yet Davis is the poster boy for second chances. He regularly re-visits old friends - as he did after beating Jose Pedraza to win the IBF world super featherweight title in January - not to boast, but as an example of what is still possible.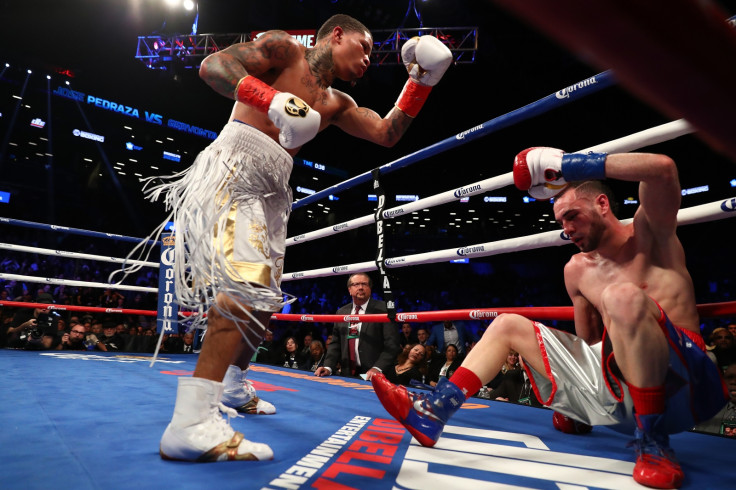 "I like to have them around me just to show them that where-ever you come from, no matter what is your background you can achieve anything if you put your mind into it," he added. "Growing up in Baltimore I was so into boxing, it was like candy to me. The guys that I looked up to they are either dead or in jail. One of the guys that started me off in boxing, he died - he got killed in New Jersey. Growing up people were trying to get money feed their families, some were more greedy than others."
Comparisons not only with guide Mayweather, but 'Iron' Mike Tyson are inevitable. Though Davis denied that the youngster ever heavyweight world champion influenced his decision to turn professional in 2013.
Mayweather Promotions may already be blessed with Badou Jack and Ashley Theophane, but the glint in the former five-division world champion's eye when speaking of Davis' potential is impossible to ignore.
While the tale from his childhood is harrowing, you wonder how any challenge in the ring can come close to intimidating Davis, who will have seen it all on the streets of Maryland. May opponent Liam Walsh of Great Britain, also unbeaten and with a similar unknown quality attached to him, must feel like he is entering the lion's den despite having home advantage.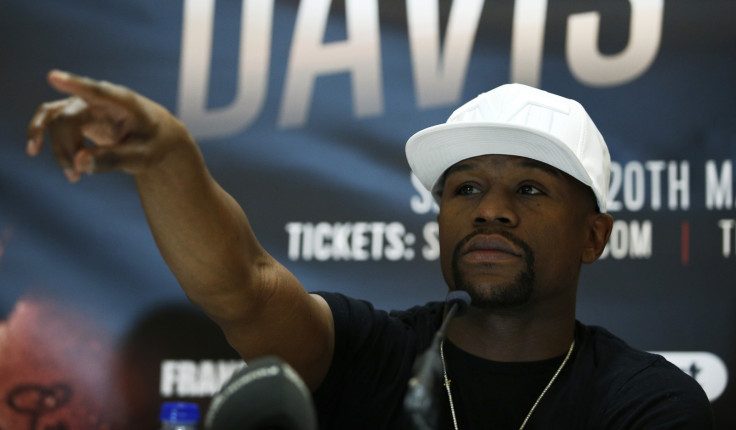 "I wouldn't say easy but when I am in the ring I am happy," states Davis, when asked to compare the dynamic of competition with his past. "I'm here for a reason. I like to see my team smile, Floyd Mayweather smile, and that means a lot.
"That's great to know that Floyd Mayweather believes in me. I'm ready to show them that what great things can come from me. I am willing to sacrifice to get to that level. There is no extra pressure. I am here for a reason. I believe the best champions come out of hardship. Floyd Mayweather came out of hard times." Forty-nine straight wins turned Mayweather into a permanent winner, and that shows no sign of changing.