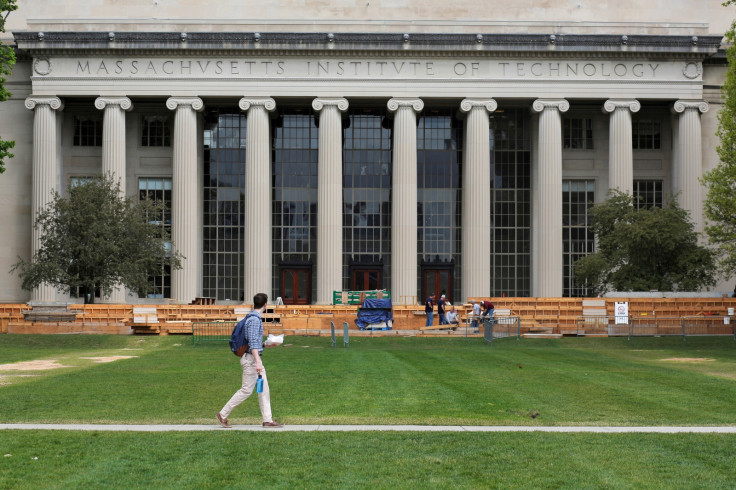 The Massachusetts Institute of Technology (MIT) has received a $140m (£108m) donation from a former student who wishes to remain anonymous.
According to The Associated Press, the gift is an unrestricted donation, which means the university can use it in any way it wants to support its research and education mission. MIT President L Rafael Reif said these types of donations are "the vital fuel that helps big ideas take off".
"This remarkable gift will magnify our strength in education, research, and innovation and help foster transformative discoveries, inventions, and solutions to conquer new frontiers and build a better world," Reif said.
"We are honoured by the expression of confidence this donor has shown in MIT's capacity for impact, and we are grateful for this visionary support."
In a statement, the anonymous donor said he feels "blessed to be able to give back to the institute so other students can experience what I did".
The donor added: "No one has ever made it through life without someone else's help. As a past recipient of MIT's generous financial aid, I benefitted tremendously from the opportunity to pursue my MIT education and am extremely appreciative of all the ways that MIT has shaped me."
MIT officials said they have raised $3.4bn (£2.6bn) in donations as part of their $5bn (£3.9bn) fundraising campaign. According to the Daily Mail, the gift appears to be the largest given to MIT by an alumnus since the $118m (£91m) donation given by real estate mogul Samuel Tak Lee in 2015.
As one of the most prestigious universities in the United States—and the world—MIT has its fair share of notable alumni. According to a 2013 article by ABC News, the wealthiest alumni from MIT are worth a collective $172bn (£132bn).
While the name of the donor is being kept secret, IBTimes UK has made a list of former students who may have made the generous gift.
Charles Koch
Charles Koch, or one half of the Koch brothers, has a net worth of $43.6bn (£33bn) placing him within the top 10 wealthiest individuals of the world along with his brother David. According to Investopedia, Charles Koch received both his undergraduate and graduate degrees from MIT in the late 1950s. His brother donated $100m (£77m) to MIT in 2007.
James H Simons
The award-winning mathematician and founder of investment management firm Renaissance Technologies graduated with a bachelor's degree in mathematics from MIT in 1958. Known as the Quant King, Simons has found success by applying quantitative analysis to investment decision making. In April 2016, he was estimated to have a net worth of $15.5bn (£11.9bn), making him the world's 61st richest person.
Bernard C Sherman
Bernard Sherman, the founder and chairman of the privately held Canadian pharmaceutical company Apotex Inc, has a net worth of $5.4bn (£4.2bn) according to April 2016 estimates by Forbes. Sherman received his doctorate in astronautics from MIT after receiving a bachelor's degree in engineering at the University of Toronto.
Drew Houston
The 2005 graduate is the founder of the $10bn (£7.2bn) company Dropbox along with MIT-drop out Arash Ferdowsi. Forbes places Houston's net worth at $1.05bn (£800m) as of 2017.