Marina Joyce may be an unfamiliar name to the older generation, but the vlogger has a legion of devoted fans in the online world. The YouTuber found herself the subject of headlines worldwide after many of those fans started the #SaveMarinaJoyce campaign following concerns for her well-being. Who is this young woman and why are people are trying to 'save' her?
Part of a new generation of YouTube stars, Joyce, 19, has forged a career for herself as a fashion, beauty and lifestyle content creator. Since launching her channel in August 2010, Joyce has notched up 35 million views and more than 700,000 subscribers. With the latest "kidnapping" controversy, Joyce is likely to hit the 1 million mark quicker than expected.
Appealing to a young audience, Joyce offers advice on all aspects of teenage life, from bullying to sex and self-confidence. Recent titles have included "Lets Talk About Sex," "How To Lose Weight" and Responding To Hate Comments". The motto of Joyce's channel focuses on spreading positivity – "Love and happiness, peace and joy."
The Londoner has been vocal about her dietary choices and posted a video in June explaining why she has chosen a vegan lifestyle. Joyce told her viewers: "Being vegan is very healthy for you and I recommend beans. I don't think it's okay to eat meat because it has so much negative energy in it and all that negative energy gets put into your body."
Who is Marina Joyce?
Location: London
Birthday: 1 February
Age: 19
Profession: YouTube vlogger
She adds: "I love animals and the horror that I've seen out there, what they do to the animals is so sad and disgusting to see... I feel really depressed after drinking milk and I will never eat meat again."
Joyce has also opened up to subscribers about her relationship with a musician named Ed. The couple answered questions about how they began dating in the "Boyfriend Tag" video, posted in December 2015. In the clip, Joyce gushes: "I feel so much excitement and happiness in my heart. You know when you love someone so much... He comforts me so nicely and he's so there for me and he listens to me."
In May 2016, Joyce hinted that she may have suffered from depression, explaining in a Q&A video: "Once in my life I felt like life wasn't worth living and it was heartbreaking for me but I would let you know that life is so worth living because there are so many beautiful things in life. I would say nature saved me in my heart and in my soul."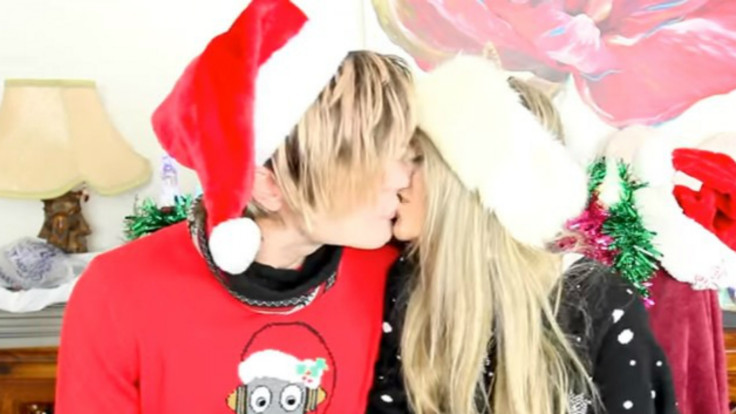 The police have stated that Joyce is "safe and well" after fans worried she was at risk of being kidnapped. The vlogger has promoted a meet-up event in Bethnal Green, but fellow YouTuber Alfie Deyes has urged subscribers not to attend over safety concerns.
Watch Marina Joyce's Q&A video: