Fans of YouTube star Marina Joyce have been urged not to attend a meet-up in Bethnal Green. The fashion vlogger announced via Twitter that she would host a gathering in the area on 3 August, but Joyce's fellow YouTuber Alfie Deyes has advised her subscribers to avoid the meeting over safety fears.
The hashtag #SaveMarinaJoyce was previously trending after fans grew concerned that Joyce, 19, had been kidnapped or harmed. Enfield police confirmed it had checked on the vlogger and that there was no need for concern, tweeting: "Officers have visited YouTube user Marina Joyce. She is safe and well."
Hours later, Joyce told her 163,000 Twitter followers: "If you want to PARTTEEEYY with me? Tweet me now if you wanna party with me. Ill put details out for where to meet soon for the day. Meet me Bethnal Green at 6:30am if you would like to join partying with me at that event. Bring a friend so you dont get lost."
However, many believed the meeting was a set-up and vlogger Deyes, also known as Pointless Blog, stepped in to urge his 3.45 million Twitter followers not to attend.
He tweeted: "Please please do not attend @MarinaJoyce7's meet up tomorrow morning. I'd hate for anyone to be in danger #savemarinajoyce x." Deyes later added: "Yeah it's an actual event & potentially a danger risk. Please as I said, do NOT go x."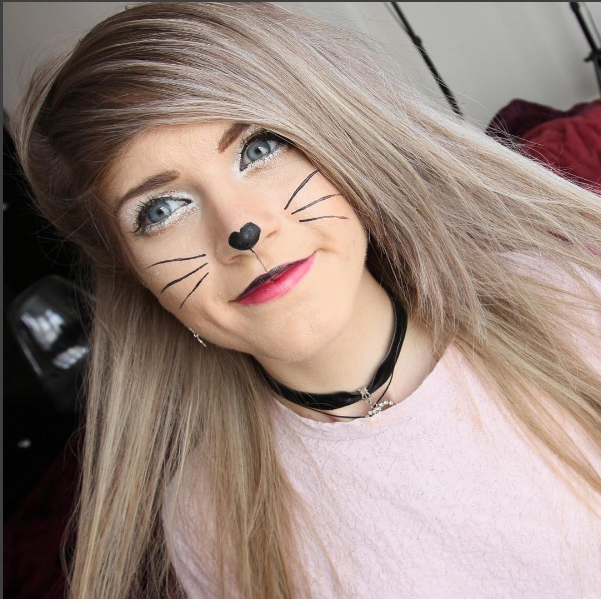 It is not known if Joyce attended the Bethnal Green event but she has been active on Twitter and informing fans of her well-being. One message read: "This is very sweet guys but im okay seriously. I love you all so much #savemarinajoyce," while she told one follower: "NO dont call the police thats absolutely ridiculous of you to do... But i am not in danger."
Watch Marina Joyce's Date Outfit Ideas video:
Joyce later added: "Im TOTALLY fine guys, i am feeling very good today and its actually so heartwarming to see so many people care about me. Im going to do a Live Stream today on Younow if you guys want to watch at some point today, probably around 12/1pm."
The content creator has amassed more than 600,000 subscribers to her YouTube channel, which offers fashion and lifestyle advice for her viewers, whom Joyce refers to as her Sacred Cat Moon Tribe. The #SaveMarinaJoyce campaign was launched after some viewers believed she whispered "help me" in one of her videos titled Date Outfit Ideas. Others also claimed bruises were visible on her arms throughout the two-minute clip. In other video titled Every Day Makeup Tutorial, a shotgun is allegedly seen beside her bed.
Deyes, 22, is one of the most influential British vloggers with more than 10.2 million subscribers across all three of his YouTube channels.