Fans of the vlogger Marina Joyce have taken to social media with the hashtag campaign #savemarinajoyce amid concerns over the YouTuber's appearance and behaviour in recent videos.
The self-described 'Snow Princess' has over 600,000 YouTube subscriptions and refers to her fanbase as the 'Sacred Cat Moon Tribe'. However, those fans have now flooded Twitter with their worries that Joyce is in physical or emotional discomfort.
A compilation of unproven allegations has been posted to internet text repository JustPaste.It, having being read over 70,000 times in the first 24 hours.
The most recent Marina Joyce video as of press time, uploaded on 22 July, is entitled 'Date Outfit Ideas'. At 13 seconds in, the 19-year-old north Londoner whispers something that appears to be "help me" as an unidentified third party gestures for her to remain in camera shot. Later in the video, a number of bruises are clearly visible on her arms.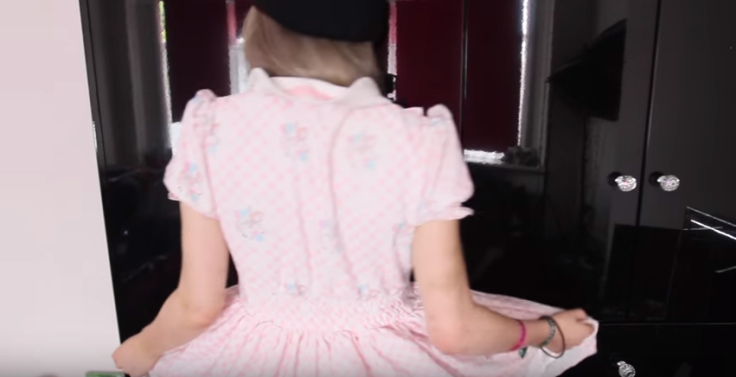 In another video posted 8 July, entitled "Every Day Makeup Tutorial", a shotgun is seen by Marina's bedside table. Later in the vlog, she appears to show intense panic when a car is heard pulling up outside, speaking faster and stumbling over her words.
Joyce's fanbase have been tweeting heavily over the incident.



Marina Joyce joined YouTube in 2010 and usually posts videos every Thursday. In November 2013, she was one of a number of YouTubers to accuse fellow vlogger Sam Pepper of predatory sexual behaviour.