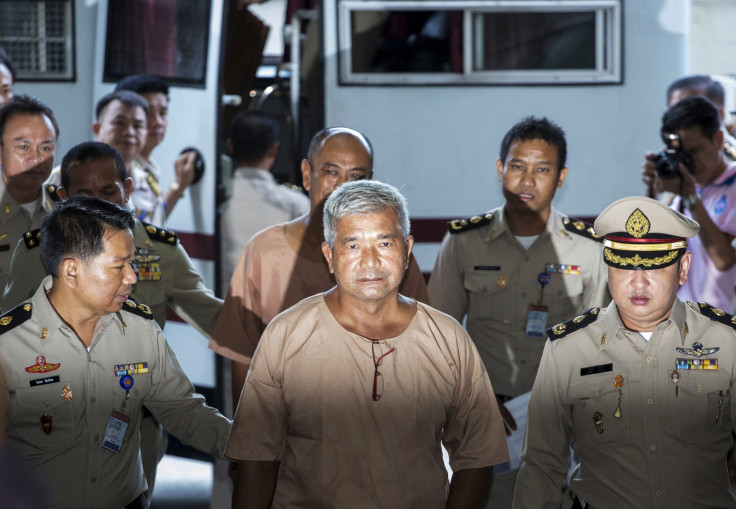 A criminal court in Bangkok, Thailand has awarded 27 years of jail term to a former Thai general in the country's biggest human trafficking case.
Manas Kongpan is accused of smuggling Bangladeshis and Rohingya Muslims – an ethnic minority community fleeing Myanmar – across the Thai-Malaysia border. The judge found him guilty of human trafficking and organised transnational crime.
Kongpan is believed to be the first member of the military in the army-ruled Thailand to be caught up in the trafficking of migrants. He is among more than 60 people convicted in the case.
The court has also given 75 years of prison time to another former top official named Ko-Tong (also known as Patjuban Aungkachotephan) and it was reported that many other defendants were handed jail terms of the same time-period.
Sentences varied from four to 94 years, the BBC reported.
The judgement came around two years after the arrests started in 2015 following the discovery of mass graves in the frontier region. Many of the trafficked victims are thought to be Rohingya Muslims.
Commenting on the latest sentencings, Prime Minister Prayuth Chan-ocha, head of the country's ruling junta, said: "There are many people in this human trafficking network."
"Don't group all soldiers in the country as one," he said while urging people to not to blame trafficking on military figures.
Myanmar citizens, Thai politicians, bureaucrats, businessmen and police officers are among the alleged human traffickers– who are suspected to be part of the smuggling syndicate that trafficked migrants from Bangladesh and Myanmar to countries like Thailand, Indonesia and Malaysia.
The human trafficking case was narrowly linked to the refugee crisis in the region in 2015 as thousands of Rohingyas attempted to flee Myanmar and Bangladesh.
The catastrophe escalated after the Thai authorities, pressured by international groups, started cracking down on the smuggling networks. The clean-up led traffickers to abandon the refugees and leave them stranded in rickety boats off the coasts with dwindling supplies of food and water.