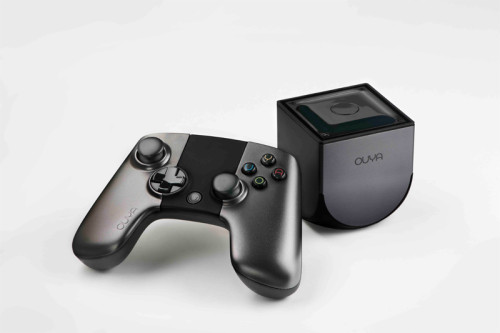 Rumours are surfacing that Amazon is planning to launch a dedicated Android gaming and entertainment console this year with a sub-$300 price tag, which is a bit steep for the cost-friendly retail giant.
VG247 is reporting via multiple unnamed sources that Amazon is meeting with senior publishing sources to brief them on the new gaming console hardware, and have been shown demos of popular Android and iOS games running on the device.
"The unit being shown to publishers at this point is said to be roughly the same size as the PSone redesign, grey in colour, oblong in shape and with sharp edges. However, the pre-production unit is likely to have a full makeover before any official release," writes VG247.
Appstore
Any Amazon console will work with the online retailer's Appstore which features a curated list of apps and games. Users of the console would also be able to take advantge of Amazon's offer of a free game or productivity app every day which it offers to users already - similar to iTunes' annual 12 Days of Christmas promotion for iOS.
Reports last year suggested the Android gaming console would be released in time for Black Friday, 29 November but so far we have seen nothing official from Amazon.
VG247 says it was delayed at the last minute, and is now expected to launch sometime this year, and will be priced below $300 (£181, €219) in the US in order to compete with the top game console manufacturers Sony, Nintendo and Microsoft.
A $300 Amazon Console?
But can a gaming console that just plays Android apps really compete at such a hefty price tag, considering that you can already access games like Angry Birds on your smartphone, tablet, PC web browsers and smart TVs, to say nothing of playing it on an actual game console like the PS3?
Add to that, Amazon is well known for pricing its hardware at cost price, then making back profits by selling content through its own app, game, music, film and book stores - a model which has worked extremely well with the Kindle ereader.
$300 also seems a little bit much when you consider there are other Android gaming consoles on the market, such as the Ouya microconsole, which cost less than $100.
'Cinnamon' set-top box
The only way an Amazon Android gaming console could warrant a $300 price tag, was if it also included some other functions.
It's long been rumoured that Amazon is also working on its very own set-top box, codenamed "Cinnamon", which Bloomberg and the Wall Street Journal were convinced would be launched by the end of 2013, but wasn't.
If the Android gaming console was actually an all-in-one entertainment console that came with a platform similar to the type you find in smart TVs, only hooked up to Amazon's expansive library, then perhaps Amazon could justify a $300 price tag.