I was recently asked about "aha moments" as they relate to new digital technologies. When does that moment happen for a company? As I thought about a response, I realised this question is actually a big part of the problem with digital transformation.
Too many leaders are distracted as they wait for an "aha moment" that will bring next mega-success in the form of a product or customer experience, and miss the opportunities right in front of them.
Leaders are overlooking opportunities to leverage digital technologies to make steady, more predictable improvements in how their companies operate.
Though operating improvements are not always as sexy, the benefits of using technologies like robotic process automation (RPA), Internet of Things (IoT), and artificial intelligence (AI) to improve operations is real and significant.
The many faces of innovation
It has been more than a decade since the first wave of digital disruption warnings hit the news. Remember Amazon vs. Barnes & Noble? Kodak and the digital camera? Encyclopedia Britannica vs. Wikipedia? There is already an Uber of every industry and unicorns are running around everywhere in Silicon Valley.
You can't turn on the TV or read the news without someone mentioning the opportunities and threats posed by various emerging technologies. Clearly the stakes for companies are significant, but for many executives the environment can become bewildering.
Much of the efforts thus far in digital have focused heavily on improving or creating new customer experiences and designing new, smarter products.
Executives must continue to pursue these opportunities, but not at the expense of more tangible opportunities that are going untapped.
The impact of digital technologies on core business processes
A host of new technologies are now available that are set to transform core business processes at a rate that will surpass what we have seen to date in the customer and product realms.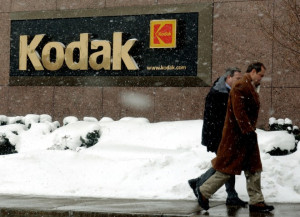 Companies that are able to see new technologies coming and leverage them in the context of their business will have a tremendous advantage.
Automation and robotics technologies are beginning to make significant impacts in both vertical industries (manufacturing, logistics), and in horizontal business processes (IT, shared services, contact centres).
These technologies will soon be broadly expanded into the critical, company specific business processes, and will be combined with many other emerging technologies such as IoT, machine learning and artificial/mixed reality to create enormous opportunities for both productivity improvement and competitive differentiation.
Artificial Intelligence in Action
A recent Capgemini study found that 78% of organisations implementing AI are increasing operational efficiency by more than 10%. The benefits extend beyond internal operations; 75% of organisations using AI have enhanced customer satisfaction by more than 10%.
For example, At JP Morgan, an AI system is interpreting commercial-loan agreements, a task that has taken 360,000 hours of work by lawyers and loan officers. The AI system reviews documents in seconds and is less prone to error.
It has cut down on loan-servicing mistakes, many of which originated from human error in interpreting 12,000 new wholesale contracts per year.
Companies are also using AI to differentiate themselves in the areas of customer service. The study cites an example where KLM, the Dutch airline, adopted an AI-assisted human agent model to reinforce their existing customer support staff.
Using voice biometrics, the system can identify over a hundred human vocal features to instantaneously authenticate and process a call. The AI agent can also solve customer queries over a variety of digital platforms, adapting the reply based on the inquiry platform.
For instance, it will reply in prose in an email, but use fewer than 140 characters if the query comes from Twitter. Overall, it has resulted in 35% efficiency gains and about 30% of KLM cases are now resolved through the AI platform.
A roadmap for innovating business processes
Considering embarking on a new digital journey? Regardless of the technology, there are a few must-dos before you start:
Understand the true capabilities of these new technologies (read my article on innovation labs for more information).
Establish the purposes of utilizing the new technologies. Are you trying to automate work currently being done as-is? Improve an existing process? Accomplish new things that you aren't doing today?
Scan your business and determine where to start. Where can you have the largest impact? Where is the easiest place to establish a foundation of success? Where do you have competitive reasons that are driving you to improve immediately?
Define the target business processes fully, understanding what is being accomplished, the existing measurements/key performance indicators (KPI's), and what really needs to be replaced or improved.
Implement the technologies, ideally leveraging a proof of concept model and identify the change management requirements for each change.
Manage the assets that have been created (after all, they will become part of the organization's IT estate), learn from your experiences and repeat these steps to go after an always increasing set of opportunities.
The future is extremely exciting. Just remember, like virtually everything that has come so far, the key is not the technologies themselves but rather how well you apply them.
---
Dee Burger is the Head of Digital Services for North America at Capgemini. Prior to his current role, Dee held the position of Head of Digital Services and he has also served as the Head of Capgemini Consulting and its Innovation & Digital Services (IDS) unit in North America, in addition to acting as the company's global sector lead for the Telecom, Media and Entertainment practice. In his career span of over 20 years, Dee has also held the position of vice president in Ernst & Young's Telecommunications practice before joining Capgemini.
---