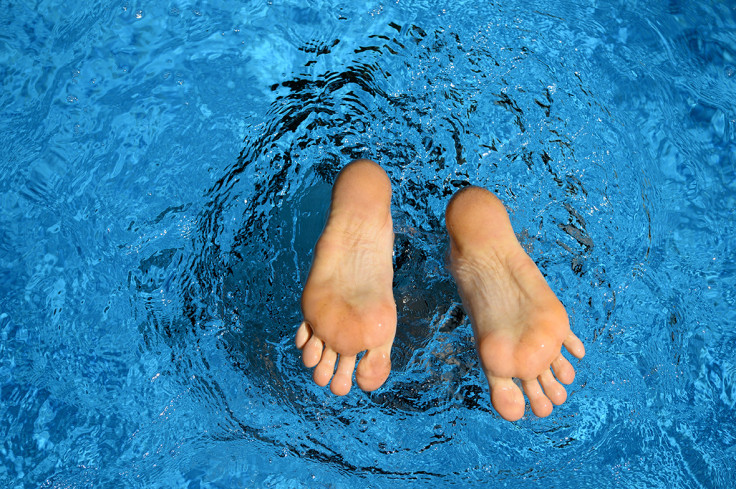 A man walking his dog made a shock discovery of a severed human foot in a shoe and parts of a leg on a beach in British Columbia, Canada.
The gruesome find is the latest in a bizarre mystery of dismembered feet - and parts of a tibia and fibula - washing up on beaches around the city of Vancouver, on Canada's Pacific coast, in the past decade. The new discovery on the coastline is the thirteenth , reports CNN.
"Our early analysis suggests these are human remains and we will do further investigation and testing [...] in the coming weeks," said Andy Watson, from BC Coroners Service.
All 12 feet discovered previously were from humans, according to the Coroners Service (CS), who have successfully identified eight of them and determined they belonged to six individuals. While the CS has ruled out foul play, it didn't expand on how they had reached that conclusion.
"There's no reason to believe that they (the cases) were connected in any way," said Watson.
The reason why human limbs regularly end up on nearby Canadian beaches has been the subject of much speculation ranging from natural disasters, such as the tsunami of 2004, to the work of drug dealers, serial killers and human traffickers.
The man who discovered the fifth foot told The Guardian: "There's someone doing this all right. Think about it, if they tied a chain around someone's ankle and threw them overboard, the foot would just pop off. That could explain it. Maybe they got a lot of bodies stored up in a container and they got washed out. We don't know. There's a lot of stuff goes on over there."
The first foot to be discovered washed up on Jedediah Island in August 2007. DNA analysis linked it to a man that had gone missing in 2004.
In February 2008, a right foot discovered on the Valdes Island was linked to a left foot discovered roughly 36.6km (22 miles) away on the Vancouver end of the Fraser river. They both belonged to a man that had gone missing in 2005.
Near Vancouver, two feet were discovered at the same location, but four years apart from each other. One left foot in August 2008 and its right match in October 2012. The CS was unable to identify their owner.
In November 2011, a boot-clad right foot washed up on the beach of Sasamat Lake, near Port Moody. It belonged to a man who had gone missing in 1985.
In February 2014, the only case of two feet found at the same location at the same time was recorded, on Victoria Botanical Beach. According to the CS, "anthropological and circumstantial" evidence linked one foot to the other. However, the CS failed to identify their owner.
Almost all identified feet belonged to men that went missing between 2004 and 2009, with the exception of the boot discovered on the bank of Sasamat Lake.
Despite conspiracy theories throughout the years, police believe the feet come from people who have either taken their own lives or have been killed in accidents close to the water.
In the UK, three severed human feet were discovered in Bath in in February, July and August 2016. Police suggested that the first two feet were probably exhibits "from a medical or educational establishment" and "not the result of a crime." The origin of the third remains a mystery.