After seven years of Tiga campaigning, the European Union finally granted tax breaks to UK producers of video games.
Tiga, the trade association representing the UK video games Industry, also hailed the Games Tax Relief (GTR).
Tiga says that the move will automatically create an extra £188m (€227m, $312m) for video games producers which will be used to invest into the sector over the next five years.
But what does the rest of the industry think? IBTimes UK decided to take a look.
Dr. Richard Wilson, CEO at Tiga
"Our research has demonstrated tax relief for the UK video game sector will increase employment, drive innovation and secure additional investment in the industry.
"Specifically, Tiga's research has shown GTR should create and/or protect 4,661 direct and indirect jobs; encourage approximately £188m additional investment expenditure by UK studios; generate £172m in new and protected tax receipts to HM Treasury, and all at a cost of just £96m over five years.
"Tax breaks for games production will help the UK fight its way back to the forefront of video game development. It will also help to further rebalance the UK economy away from an over-reliance on financial services towards a highly skilled, high-tech, research and development (R&D) intensive and global-export focused industry."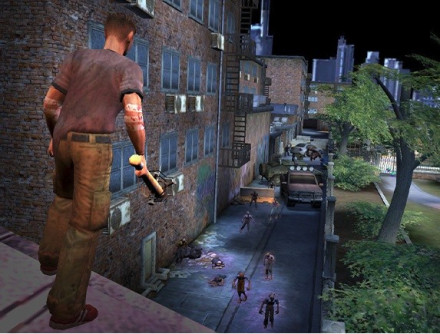 Jason Kingsley OBE, TIGA Chairman and CEO & Creative Director, Rebellion:
"TIGA is the only organisation that has consistently fought for Games Tax Relief and deserves full credit for achieving its goal.
"Not only does this show Video Games in cultural terms are truly beginning to be given the respect the medium deserves, it also gives the UK a level playing field and a fighting chance to become a top three game making nation once again."
Vincent Scheurer, CEO of Sarassin LLP and a games industry legal expert:
"In my opinion the final approval of GTR is the most important event to occur to the video game industry in the UK since I started working for a games publisher 16 years ago. GTR will provide invaluable support for the industry to enable it to defend itself against state-funded competitors located in countries outside the EU."
Mark Gerhard, CEO & CTO, Jagex, multi-award winning game developer, publisher and maker of RuneScape:
"Tax breaks for the British games industry have been a very long time coming, but this is far from being the end of the matter. Studios across the UK need to collectively show that the fight for their introduction has been a worthwhile one by maximising their potential to deliver a robust, expanding games industry in this country. Our industry should be held in the highest regard, strengthening the British economy and fuelling job creation, both things which tax breaks will help reinforce."

Elaine Green, owner of Nellyvision, an independent studio formed after the Second Life makers Linden Lab closed down in the UK in 2010:
"As a smaller developer dealing with all the challenges small businesses in the UK face whilst also competing against foreign businesses who have been receiving generous tax breaks, this is a break-through moment. As a result of Tiga's successful campaign, GTR will help us reduce our costs, grow our business and ultimately make a greater contribution to the UK economy."
Chris Kingsley, CTO of Rebellion, an award winning independent UK game developer and digital publisher:
"There's no question it will improve the long term growth, stability and resilience of British games businesses and allow us to invest more in the UK. This support will also encourage greater creativity in our sector, which is essential for building a successful export driven industry and helping the UK games business climb back up the international rankings."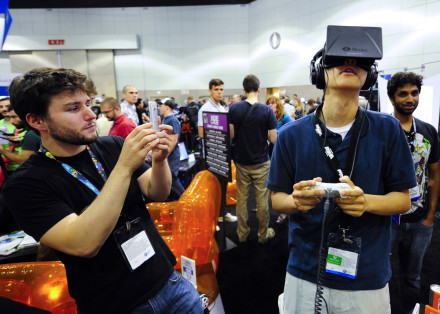 Nick Brown, owner, Boss Level, a UK-based indie developer creating massively multi-player games and apps for desktop, mobile, tablet and Smart TV:
"GTR will make a massive difference to UK games businesses of all sizes. Whether attracting investment or getting challenging projects finished, there's no area of the game development business this doesn't help with."
Patrick O' Luanaigh – nDreams, an innovative game developer/publisher specialising in virtual worlds and virtual reality:
"The EU's green light is a great cause for optimism for us all. For businesses like mine, which are investing in cutting edge technology like Oculus Rift, with the potential to transform games as we know them today, this gives us a far better chance of shaping the future of our industry, all around the world."
Jeff Meek, Partner, French Duncan, accountancy firm with specialised games industry experience: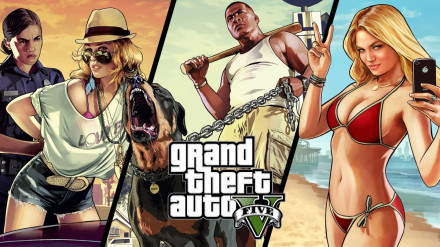 As accountants with a specialism in the games industry, we know the challenges many UK games businesses have been facing, trying to make the numbers add up in the face of subsidised foreign competition. Thanks to Tiga, Games Tax Relief finally means a financially level playing field, and that our industry as a whole will make a greater contribution to UK GDP."
Trevor Williams, Playground Games, developers of hit racing game, Forza Horizon:
"Our vision has always been to build a development studio which could compete with the very best in the world, creating big budget console games for a global audience, Tiga's hard fought victory for GTR will be a huge help to us in achieving our goal.
"Many other UK studios which, like Playground Games, want to be the best in the world, now have a level playing field on which to compete. It's a great day for British business, and a historic moment for our industry."