Emmerdale left viewers heartbroken after last night's (29 September) shocking episode of a young female character dying of a drug overdose.
Moira Barton discovered her daughter Holly – played by Sophie Powles – lying dead in her bed following a heroin overdose. The youngster's death came as a surprise to viewers, who began mourning for the soap character on Twitter.
One fan wrote: "Incredible exit Sophie. I will miss Holly Barton very much," as another added: "I absolutely loved Holly and will always love her. You're brilliant, don't ever forget that. Good luck with everything."
But why was Holly killed off? Powles had only returned to the soap to play the teenager in March after a four year break, so being given the boot so soon doesn't make an awful lot of sense to soap fans. After filming the storyline last month, Powles has left Emmerdale for good.
Powles explained: "I always knew I was only coming back for a six month storyline and I knew it was going to be drug related and heart breaking."
"I was prepared for this and I knew what I was signing up for when I spoke to the producer about returning," she continued, reported The Mirror.
"The Emmerdale script and story team had already planned Holly's return and what would happen to her and they really wanted me on board to help tell this story.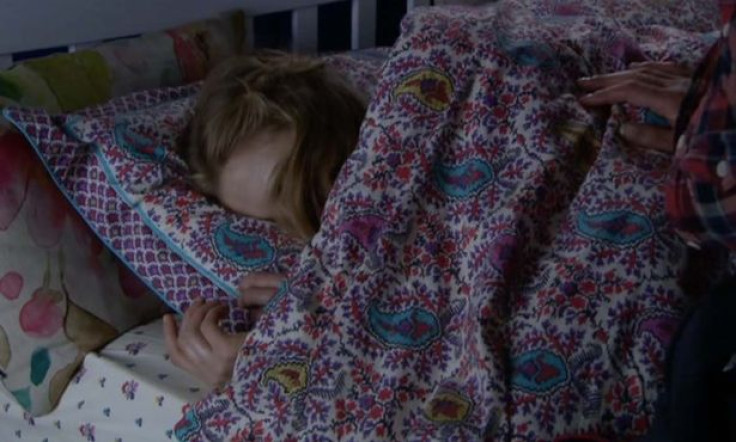 "I've had the best six months and I couldn't ask for a nicer bunch of people to work with. I've been so supported. I was fine until the last day and then suddenly it all felt so real."
"I managed to keep it together 'til the very last scene and then suddenly I was an emotional wreck," she added.
Powles posted an Instagram message bidding farewell to her small screen character, beginning with "Good Bye Holly".
IBTimes UK first reported Holly's upcoming explosive final scenes back in August, but many fans were surprised and unaware of the shock exit as the soap kept the storyline quiet. A source told The Sun that Powles would not be returning to the soap again.
They said: "She's already filmed her final scenes which are being kept under wraps.
"Sophie has enjoyed returning as Holly but she never saw coming back as a full-time thing. So she's back off into the real world again."
The source added: "She was looking at other roles after she was finished travelling, but Emmerdale asked her back and it seemed silly to turn it down, so she returned," they added.
Powles joined Emmerdale in 2009 but quit her role as Holly in 2012 before new series producer Iain MacLeod announced that her role was reprised in February 2016 and she would be returning the following month. She was immediately thrust into numerous dramatic storylines – including the return of her drug addiction and an infatuation with her stepdad Cain Dingle.