Online anger over soap star's tweet about 9/11
Adam Thomas insinuated that the September 2001 attacks were not an act of terrorism.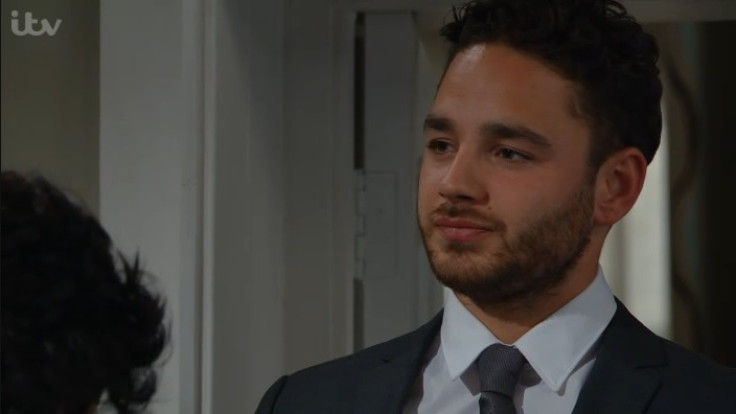 Emmerdale's Adam Thomas continues to face a backlash for a tweet he made regarding conspiracy theories about the 9/11 attacks. The actor – who is best known for playing Adam Barton in the ITV soap – sparked fury after commenting on an ITV programme that aired on 13 September called 9/11: Truth, Lies and Conspiracies.
Thomas expressed his opinion on the show with a short tweet citing: "I hope the truth comes out one day 9/11" which prompted his followers to believe he was declaring that the September 11 2001 attacks were not an act of terrorism.
One user replied to his tweet with: "@adamthomas21 It was a terrorist attack. I don't buy conspiracy theories. Only idiots do," while another wrote: "@adamthomas21 that hurt more than watching some of your performances."
Some users appeared to agree with Thomas' opinion on events, as one responded: "@adamthomas21 my husband completely agrees that it's a conspiracy" as another said: "Agree with you buddy . Stick by your guns and ignore the sheep out there !! Way too many dodgy facts in this bunkum !"
But many took offence to Thomas' claim, with the actor receiving numerous messages of hate on the social media sharing site.
The programme featured the accounts of victims' relatives, a senior politician and people working inside the intelligence agencies at the time of 9/11 – a series of four coordinated terrorist attacks by the terrorist group al-Qaeda on the US.
With numerous conspiracy theories that have emerged since that fateful day many still question the official explanation of the events that took place 15 years ago.
It appears that Thomas isn't alone in his thoughts as recent polls reveal that half of Americans still do not think they have been told the whole story concerning the attacks.
Watch 9/11: Truth, Lies and Conspiracies on ITV player here.
© Copyright IBTimes 2023. All rights reserved.