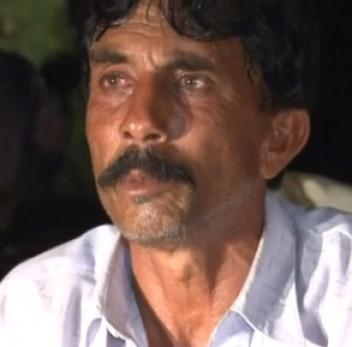 The husband of a pregnant Pakistani woman who was stoned to death by her family has admitted to strangling his first wife.
Farzana Parveen became the latest victim of so-called 'honour killings' in Pakistan, after her relatives disowned her for marrying Muhammad Iqbal instead of her cousin who was selected for her.
The pregnant woman was stoned to death by her own family outside a courthouse as police looked on.
It has now been revealed that her widowed husband Mohammad Iqbal, 45, had murdered his first wife so he could marry 25-year-old Farzana.
He told AFP news agency: "I was in love with Farzana and killed my first wife because of this love."
Senior police officer Zulfiqar Hameed investigating Farzana Iqbal's killing has verified his claims saying: "Iqbal was a notorious character and he had murdered his first wife six years ago. He was arrested and later released after a compromise with his family."
Iqbal was able to evade prison after his son forgave him for the killing.
The 45-year-old has now appealed for justice for his second wife who was three months pregnant when she was killed.
He alleges that members of her family including her father, her brothers and her former fiancée, struck her in the head with bricks outside Lahore High Court while police stood by and watched.
"I begged them to help us but they said, 'this is not our duty'," he told Reuters. "I took off my shirt (to be humble) and begged them to save her."
The couple were due to testify in court that their marriage was genuine after her family alleged she had been abducted.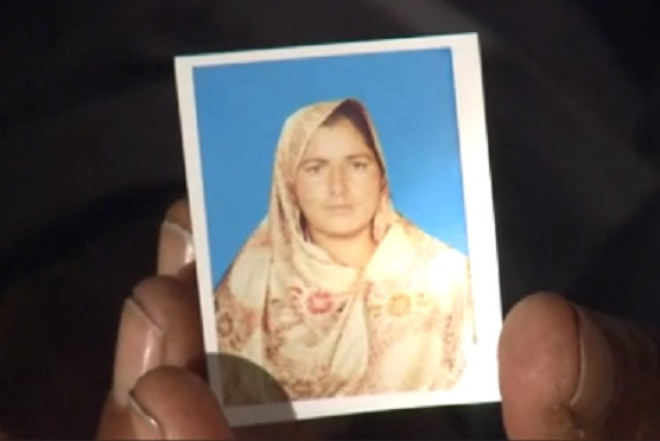 Prime Minister Nawaz Sharif has described the killing as "totally unacceptable" and demanded to know why police did not intervene, however Lahore police chief Shafiq Ahmad has denied that police witnessed the killing.
He said: "By the time police reached the scene, the lady had been murdered," adding that the victim's father was arrested after the incident. The remaining suspects have not been found.
The latest honour killing has provoked international outrage and condemnation with British Foreign Secretary William Hague calling on Pakistan to take immediate action to prevent further killings.
"I am shocked and appalled by the death of Farzana Parveen - both for the appalling manner of her death, and the unspeakable cruelty and injustice of murdering a woman for exercising her basic right to choose who to love and marry," he said.
"There is absolutely no honour in honour killings and I urge the government of Pakistan to do all in its power to eradicate this barbaric practice."
The alleged killers could walk free due to a provision in Pakistani law which allows perpetrators to be let off if they are forgiven by the victim's relatives or if the relatives accept so-called "blood money" over the crime.
According to the Human Rights Commission of Pakistan, 869 women died in so-called honour killings last year alone.