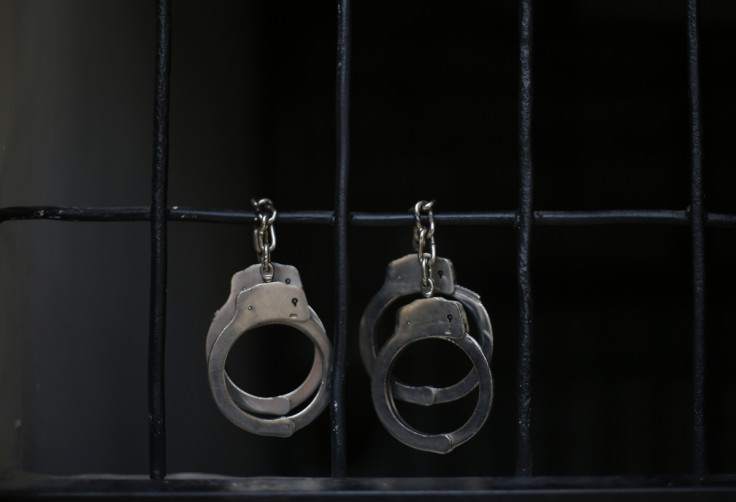 A Missouri man has been barred by a federal judge from profiting off a book about murdering his estranged wife, who is also the mother of his triplets. The judge ruled on Tuesday, 19 December, that James Clay Waller could not make money from the book titled "If You Take My Kids, I'll Kill You!: The Public Confession of Missouri's Most Notorious Wife Killers", which is a tell-all about the murder that he committed. The 47-year-old helped write it while he was behind bars.
James was charged for the murder of his estranged wife Jacque Sue Waller, 39, back in 2011 and is still serving his sentence. The Wallers' triplets were five years old at the time of the incident.
According to the Daily Mail, the judge also added another 35 years to James' existing sentence. The additional prison time is related to a federal charge of interstate domestic violence and for working on the book.
As per court documents, James and Jacque, 39, were in the midst of a divorce when she disappeared on the night of 1 June, 2011.
On June 2013, James had pleaded guilty to second-degree murder in exchange for a 20-year prison sentence. As part of the plea deal, he led investigators to the place where he had buried his wife's body in Alexander County, Illinois. He said that he had beaten and then strangled her.
According to John Lynch, James' lawyer, the discovery of the 182-page manuscript prompted the prosecutors to give Waller more time for the same crime.
While the actual author of the book is someone else and the manuscript was "in bad taste (perhaps an understatement)", Lynch said that prosecution for it would be a violation of James' free speech rights.
In the manuscript, James explained how his love for his children and his unwillingness to separate from them after the divorce made him kill his wife.
Meanwhile, Jacque's sister, Cheryl Brenneke – who is raising the triplets – told the Southeast Missourian, "Well, of course we wanted life, but since that wasn't available, we'll be happy with this.
"He would be around 73, and the kids would be about 38 when he gets out, and at that point, they'll be old enough to handle him and his manipulations, and my mom and dad won't be around, so they were good with that," she added.