WikiLeaks' Julian Assange wants fired Google engineer to work for him: 'Censorship is for losers'
James Damore was fired after he wrote a controversial memo that slammed Google's diversity policies.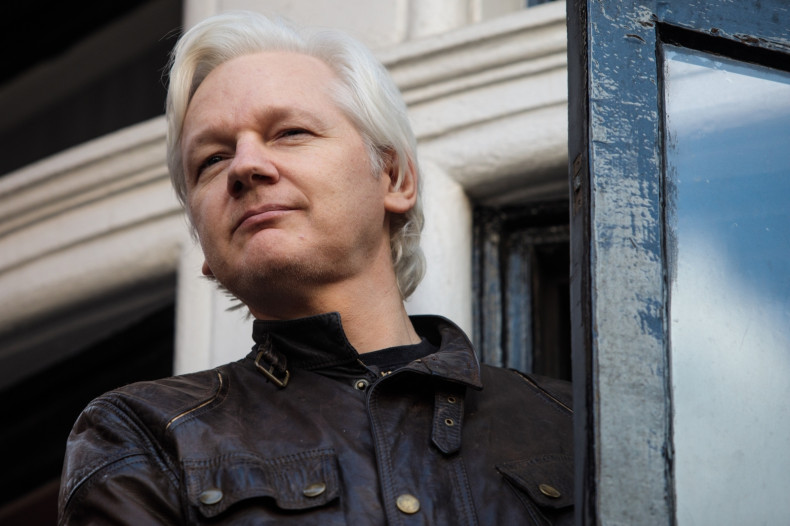 WikiLeaks founder Julian Assange has offered the male Google engineer, who was recently fired for circulating a 10-page anti-diversity memo, a job at the whistle-blowing outfit on Tuesday (8 August). The employee, James Damore, confirmed his dismissal on Monday after he wrote the controversial memo titled "Google's Ideological Echo Chamber" that slammed the tech giant's diversity policies and argued that men are more biologically suited to coding jobs than women.
The inflammatory document immediately went viral and garnered fierce criticism both within the company and across Silicon Valley which still struggles to deal with the tech industry's significant gender gap. The issue also sparked a wider debate on social media with many conservatives praising Damore for his bravery and calling on tech firms to be more tolerant of conservative viewpoints.
Google CEO Sundar Pichai wrote in a company-wide email titled "Our Words Matter": "We strongly support the right of Googlers to express themselves, and much of what was in that memo is fair to debate, regardless of whether a vast majority of Googlers disagree with it.
"However, portions of the memo violate our Code of Conduct and cross the line by advancing harmful gender stereotypes in our workplace...To suggest a group of our colleagues have traits that make them less biologically suited to that work is offensive and not OK. It is contrary to our basic values and our Code of Conduct."
Assange, who is currently residing at the Ecuadorian Embassy in London, voiced his support for Demore on Twitter saying "censorship is for losers."
"@WikiLeaks is offering a job to fired Google engineer James Damore," Assange wrote in a series of tweets. "Women & men deserve respect. That includes not firing them for politely expressing ideas but rather arguing back."
He also included a link to a WikiLeaks article written by him titled: "Google is Not What It Seems."
The 46-year-old Australian national tweeted earlier: "Identity politics 2.0 wars come to Google. Oh no. But mass spying is fine since its equal opportunity predation."
British MP and shadow minister for business, innovation and skills Chi Onwurah tweeted: "Good of Assange to clarify his position on #diversity respect for co-workers & #inclusion. We already knew where he stood on self publicity."
"I value intellectual diversity and workers rights to not be fired for politely expressing the 'wrong' opinion," Assange responded.
Since 2012, Assange has been housed at the Ecuadorian embassy to avoid extradition to the US where he could face espionage charges over the release of thousands of highly classified military, diplomatic and political documents and files in a series of leaks. Earlier this year in May, Sweden dropped its seven-year investigation against Assange over rape allegations. British police, however, have warned that Assange would be arrested on other charges should he decide to step out of the embassy.
During the 2016 presidential election in the US, WikiLeaks played a significant role by leaking thousands of embarrassing and damaging emails stolen from Democratic candidate Hillary Clinton's campaign manager John Podesta's private email account along with other officials.
Assange, who is quite active on Twitter, has also previously offered former FBI Director James Comey a job shortly after his dismissal "to help lead its D.C. office should he like to properly investigate the U.S. government."
"Comey knows where many bodies are buried. Working for WikiLeaks is fulfilling," Assange said. "James — don't become another lobbyist."
Last month, WikiLeaks suggested that Assange should head President Donald Trump's proposed "impenetrable" US-Russia cybersecurity unit.
"He's trusted by the public and has the CIA's best stuff anyway", WikiLeaks tweeted.