Wikimedia Foundation, the operator of Wikipedia, announced that supporters can now donate to the non-profit organisation via popular digital currency bitcoin.
"Members of our community have asked the Foundation to start accepting bitcoin. These requests, coupled with recent guidance from the US Internal Revenue Service, encouraged the Foundation to once again review our capacity to accept bitcoin," Lisa Gruwell, chief revenue officer of Wikimedia, wrote in a blog.
"During this review, we identified a new way to work around past technical challenges, as well as to minimize the legal risks of accepting bitcoin. Through our work with Coinbase, a bitcoin wallet and payment processor, we're able to immediately convert bitcoin to U.S. dollars, requiring minimal technical implementation on our end."
"Since we now also have guidance on how to account for bitcoin, there is a clear understanding of how to legally manage it."
Online retailer Overstock, travel website Expedia and satellite TV provider Dish Network are other prominent companies using Coinbase to accept bitcoin payments.
Any non-profit accepting bitcoin through Coinbase can instantly cash out their bitcoin donations for US dollars and receive a daily bank transfer, free of charge.
In a statement announcing the partnership with Wikimedia, Coinbase said it would waive processing fees for all non-profit groups registered with it.
"The Internet has made it easier for nonprofits to operate by enabling them to increase geographic reach and reduce the overhead required to fund-raise," Coinbase said.
"Adding bitcoin as a donation option is a natural next step for non-profits because it eliminates one of the most significant costs remaining —payment processing fees."
Wikimedia noted that it currently accepts 13 different payment methods in addition to bitcoin, enabling donations from nearly every country in the world.
Nevertheless, supporters complained that the foundation is requesting personal information in order to make donations in bitcoin. Anonymity has been one of the key features that attracted many people to the digital currency.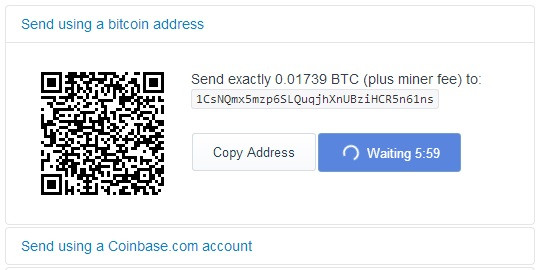 Non-profit organisations in the US are legally required to collect donor information, with some exceptions. In addition, latest IRS guidelines require bitcoin firms to ask for information about its users.