Wild elephant tramples British-born ranch owner to death in Kenya
Gilfred Powys was on patrol when he was charged at and attacked by the animal.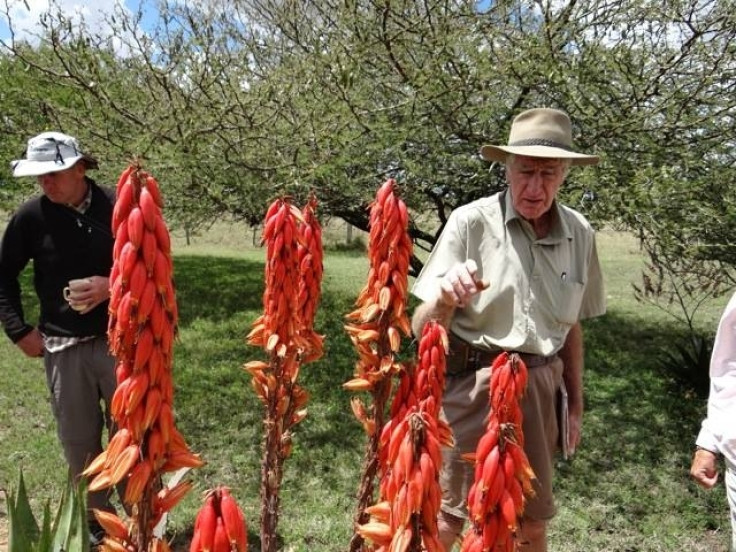 The owner of a cattle ranch and conservation site in Kenya was trampled to death by a wild elephant on Wednesday, 27 December. Gilfred Powys, the director of the 43,000 acre Suyian Ranch in northwest Laikipia, was on one of his regular patrols when the incident occurred.
Kenya Wildlife Services official Richard Chepkwony confirmed that Powys, originally from Dorset, was killed near a watering point in the ranch.
A senior official source told the AFP that Powys was attempting to drive a group of elephants from a dam well they were trying to destroy.
"One of the elephants charged and trampled him to death," Laikipia County police head Simon Kipkeu added.
Workers at the ranch claim they heard a commotion in the bushes and went to investigate. They found the rancher dead on the ground and a group of elephants grazing nearby.
"He was going through his normal patrols and we suspect that was when he was attacked. We heard the elephants charge and that was what prompted us to visit the scene. We were shocked to find that he had already been killed," Joseph Eleman, one of the workers, told Standard Media.
Powys moved with his family from Dorset to Kenya in 1914 when his father Will Powys, a sheep farmer, settled in the African country. Will used to graze his cattle in the Suyian area and, in 1963, purchased the land. Soon after, his son moved to the property to manage the livestock, according to the ranch's website.
Gilfred will be remembered for taking a stand against Kenyan politicians who incited herders to invade farms like his in Laikipia. There were tensions in the area this year as thousands of herders — some armed with spears and automatic weapons — illegally entered private ranches and reserves in search of pastures for their cows, sheep and goats.