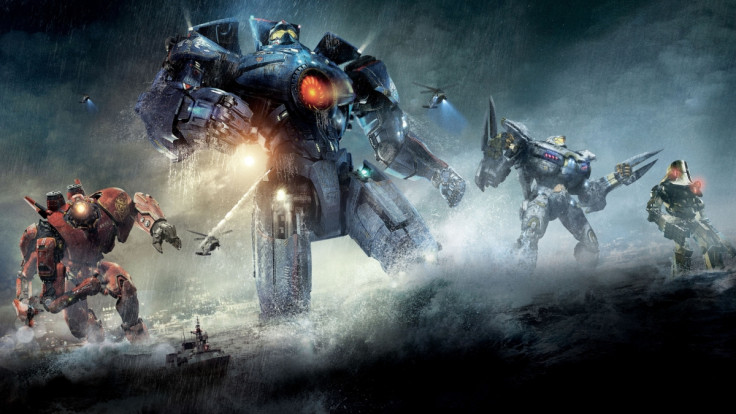 Legendary Pictures has roped in John Boyega as the lead cast of its science fiction sequel Pacific Rim 2. Directed by Steven S DeKnight, the movie is set to begin production by the end of the year. Boyega will enter the popular franchise as the son of Stacker Pentecost played by Idris Elba.
The plot information about the much-awaited sequel is scarce at the moment but the casting of the Star Wars Force Awakens actor has sparked rumours about Charlie Hunnam's future with the franchise as the movie's co-creator Guillermo del Toro has welcomed Boyega as the leading man.
"I am very proud and happy to welcome John into a fantastic sandbox. The Pacific Rim universe will be reinforced with him as a leading man as it continues to be a multicultural, multi-layered world. 'The World saving the world' was our goal and I couldn't think of a better man for the job."
The producers are also silent about Hunnam's return to the second part of Pacific Rim and insist that the 24-year-old British actor stands out as the leading man.
"It is undeniable that with all his talent and natural charm, John stands out amongst today's generation of young leading men," Mary Parent, co-producer of the science fiction action sequel.
In the first movie, the Sons Of Anarchy star played the character of pilot Raleigh Becket who co-piloted the colossal robot Jaeger named Gipsy Danger along with Stacker's adopted daughter Mako Mori (Rinko Kikuchi).
It will be interesting to learn how Boyega's character will be introduced, as in the first movie Stacker Pentecost was shown as having Mako as his only family. Gizmodo suspects that del Toro might introduce Hunnam as a mentor to the Star Wars actor's character in the upcoming movie.
The sequel will jump a few years ahead where the world is free of Kaijus. The plot will narrate the aftermath of Kaiju destruction and what happens to the Jaeger technology once the gigantic alien monsters are not a threat.
Pacific Rim 2 is scheduled to premiere in 2017.