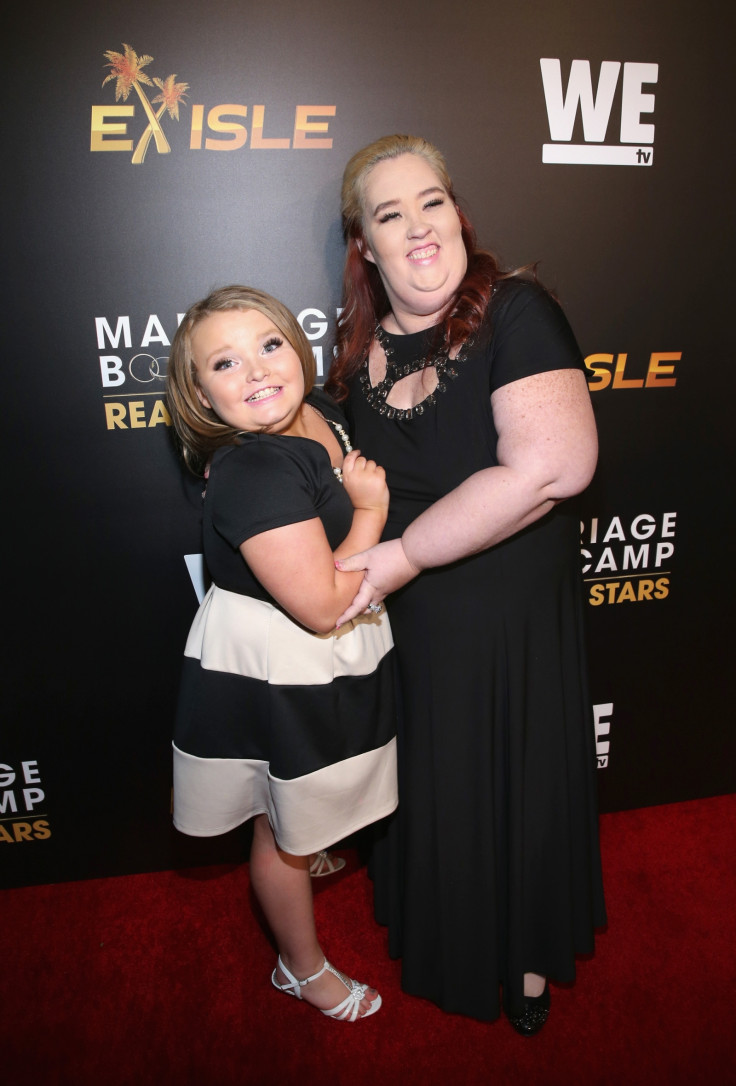 After dropping almost 10 dress sizes, Mama June Shannon has been confidently flaunting her body in her new WE TV reality show. But when it comes to her young daughters – Alana "Honey Boo Boo" Thompson and Lauryn 'Pumpkin' Shannon, will she allow them to follow in her footsteps and go under the knife for weight-reduction?
It seems like the Mama June: From Not to Hot star doesn't have much of an issue as long as her daughters make a well-researched decision.
"I do encourage them to lose weight, but they're teenagers," the 37-year-old TV personality said on the Domenick Nati Show about her daughters – Alana, 11 and Lauryn, 17.
"If it would make them confident, then yes, I would recommend the surgery. You have to do your research, definitely, and that's what got me into the gastric sleeve. That helps you lose as much weight as possible," she added.
In the recent past Mama June underwent a major transformation after shedding 150 pounds by combining diet and exercise with gastric sleeve surgery and excess skin removal surgeries. Surprisingly, the reality star revealed that the expenses involved with the cosmetic procedures were borne by her.
"I had to pay, just like everybody else," Mama June said denying that WE TV or the production company of her reality series spent on her surgeries. "[The surgery] was going to happen whether I had them or not."
"If you get the skin removal surgery done without anything before, you're liable to have to spend your money and do it again," she explained.
Apart from the skin removal surgeries, the former pageant mother also had a tummy tuck and a breast lift. But, she doesn't want to undergo any more surgeries in the future.
"I'm definitely not going to have any more," Mama June assured adding, "I wouldn't consider them plastic surgery."