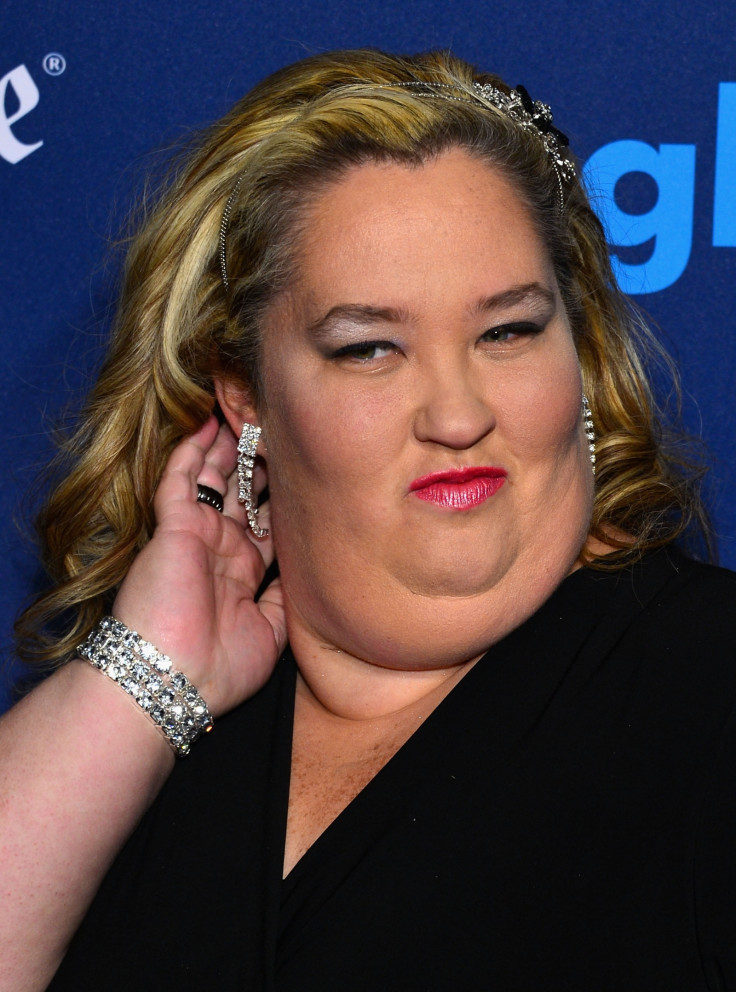 Prompted by her heartbreaking split from Mike "Sugar Bear" Thompson two years ago, reality TV star Mama June Shannon started working out and lost an enormous amount of weight. The 37-year-old proudly flaunts a size 4 now, but that doesn't mean she will be trying on a wedding dress or walking down the aisle any time soon.
The weight-loss champion went all candid in a recent interview and jokingly admitted that "[marriage] and June does not go in the same sentence." Mama June may never have formally exchanged vows with Sugar Bear but the former couple did have a commitment ceremony in May 2013.
She dropped nearly 150lb after a series of workouts, surgeries and diet changes.
In fact, Mama June has big plans of showing off her new body in a revealing attire at her ex's upcoming wedding with Jennifer Lamb.
Heartbreak might have urged this reality TV mother to take better care of herself and her physique but she is adamant on moving on in her life. "Never in a million years do I ever want that son of a b***h back. No, ma'am," she told Us Weekly.
While she may be wary of walking down the aisle, Mama June has definitely not given up on hopes of finding love yet. All set to welcome new dates, Honey Boo Boo's mother is now looking forward to a "loving" and "devoted" relationship in the future.
"The type of guy I'm attracted to would be someone who is very loving, very caring, very devoted, is willing to give 100 percent like I am," she said. "Someone who knows that my kids are a number-one priority and knows that no matter what they are going to be here. And also someone who can be my best friend, but also we can have that seriousness to our relationship."
Mama June, who is mother to 11-year-old TV star Alana "Honey Boo Boo" Thompson broke up with Sugar Bear in September 2014. She currently stars in the WE TV reality show Mama June: From Not to Hot.