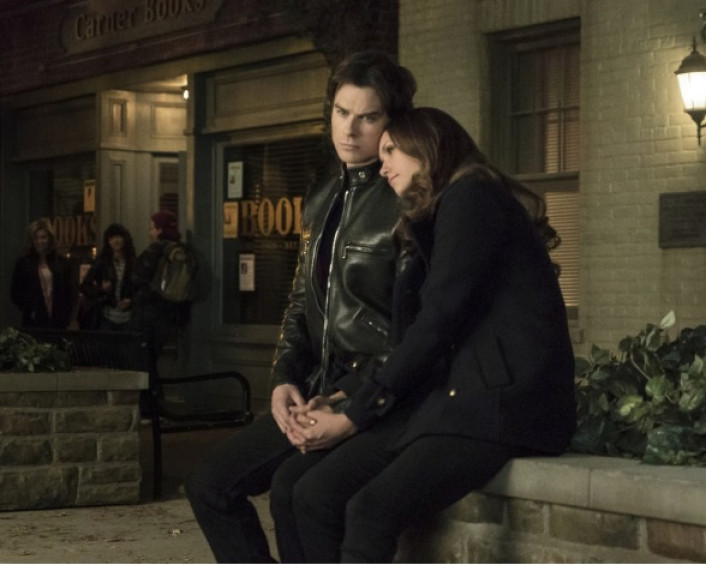 The Vampire Diaries season 8 is the last in CW's supernatural thriller and ardent fans of the show are rooting for the return of Elena Gilbert, played by Nina Dobrev. However, show creator Julie Plec has refused to confirm or deny the return of the beloved character.
In the fourth episode, titled An Eternity of Misery, Seline killed Georgie and Georgie's soul gets sucked into the darkness, just like Katherine Pierce (played by Dobrev) who was sucked by similar evil force in season 5. The similarity between their deaths has sparked rumours that the producers are planning to bring back Katherine instead of Elena.
Plec refused to comment on the plot similarities but she hinted that Georgie and Katherine's end are not 'accidental'. "I will confirm nothing, but the visual similarities are not accidental," she told Entertainment Weekly.
"The big question of the season is: How do our characters fit in this world? Are they all doomed? Is there a chance for redemption? Can you earn your way back out of a one-way ticket to Hell? And even characters that have been heroes, are they already marked? If so, what the hell are they going to do about it?" she added.
The fifth episode, which aired on 18 November, ended with Alaric and Caroline's twins missing with Seline. The upcoming episode will focus on Stefan's struggle to bring back the children safe to their mother.
The Vampire Diaries airs every Friday at 8 PM est on CW network.