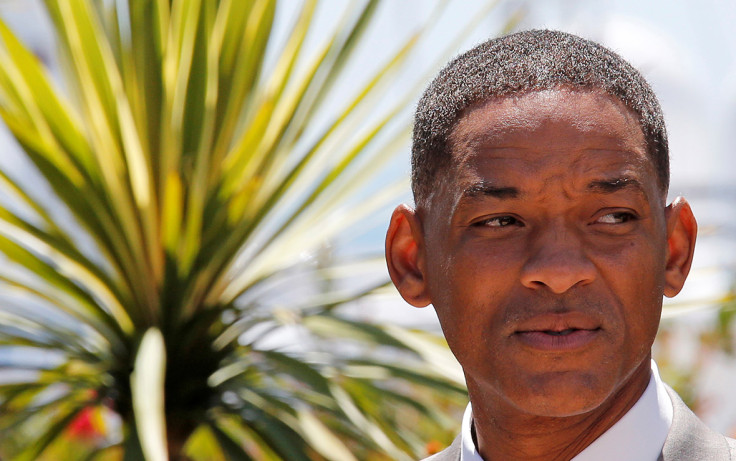 For fans of the Star Wars franchise, watching their first movie has often been described as one of the most impactful moments in their lives and we are not simply talking about a group of socially awkward geeks communicating with each other in Huttese. The space saga influenced some of the most famous people in Hollywood, including A-lister Will Smith.
During a 20 July panel at San Diego Comic Con to promote his new Netflix sci-fi movie Bright, the 48-year-old described his experience of first watching a Star Wars film as a child. "When Star Wars came out, there weren't special effects. You couldn't do that. So we were just completely blown away," he said. "For my entire life, I've been chasing trying to give that feeling to fans."
Smith said it was difficult to compare the experience to anything else. "There was nothing that I had experienced in my life that matched that point of ecstasy," he explained. "I had sex a few years later. It was close, but no Star Wars."
The I Am Legend actor has worked on his fair share of supernatural, space-centric films and even currently is filming a Netflix crime fantasy featuring orcs, elves, fairies and magic.
Smith plays a human police officer alongside his orc partner (Joel Edgerton) in Bright. The streaming service released the first trailer for the film at Comic Con which shows the duo fighting a villain who uses powerful magic to cause destruction.
Alongside this threat to the city of Los Angeles, the orc police officer also has to face issues with racism. "It was really great to be an African-American police officer who found someone to be racist against," Smith joked during the panel.
The project rumoured to be the most expensive film Netflix has ever commissioned, with its star cast which is being directed by David Ayer of Suicide Squad fame. Unlike most big-budget movies (this one cost upward of $100m/ £76.9m), this one will not get its rounds in cinemas but will be available directly on Netflix following its release on 22 December.