William Keegan: David Cameron dug an EU referendum hole trying to keep Conservatives united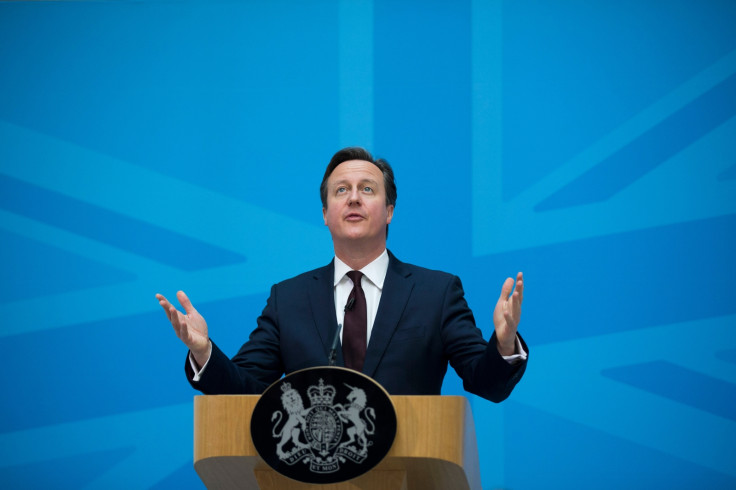 Britain's relationship with the rest of the European Union hardly figured during the recent general election campaign, but it has dominated the news since, with Prime Minister David Cameron almost immediately embarking on a whistle-stop tour of European capitals. This tour is nothing less than an attempt at a charm offensive to curry support and understanding from fellow leaders to help dig him out of the hole which he has dug for himself.
For himself? Yes. David Cameron reportedly claimed during a session with French President Francois Hollande on 28 May that pressure for the promised referendum had been building up since the Labour Government ratified the UK's acceptance of the Lisbon Treaty without holding the referendum that Tony Blair had promised.
If there was indeed pressure for a referendum on a Treaty that the British public showed little interest in, it was such low pressure that it escaped most of us.
No, this Government is committed to a referendum on whether we should remain in the European Union for the simple reason that during his first (2010-2015) term of office, Cameron himself came under pressure from vociferous right wing Conservative eurosceptics to call a referendum, and this pressure was reinforced by the rise in popularity of Ukip.
But the fact of the matter is that most of the British people could not care less about the Lisbon Treaty, even if they know what it is about. What this referendum is about, due in 2017 at the latest, but possibly happening next year, is Cameron's attempt to hold his Conservative party together.
There is a precedent for this. In the early 1970s the Labour Party was badly split on the issue of 'Britain and Europe'. The Conservative prime minister Sir Edward Heath had masterminded Britain's entry in 1973, but lost the February 1974 election. The Labour prime minister Harold Wilson was faced with a divided Party.
In the words of Sir Stephen Wall, author of The Official History of Britain and the European Community, Wilson "had seen that the only way to win a decisive victory over the anti-Marketeers in the Labour Party was to go beyond the Party to the country at large."
Wilson told a close adviser, Bernard (now Lord) Donoughue, that a victory for the 'No' voters would empower "the wrong kind of people in Britain". He was referring to the leaders of the extreme left and extreme right "who were often extreme nationalists, protectionist, xenophobic and backward looking."
Well, much the same applies to many of the eurosceptics in Britain today, although there are probably fewer protectionists .
Wilson committed himself, like Cameron all these years later, to a "renegotiation" which was not substantial, and nowhere near as ambitious as Cameron's talk of the need for a "Treaty change" - a change which many of our European counterparts dismiss out of hand.
There is no doubt that the principal leaders in other European countries want Britain to remain in the EU. But there are certainly doubts about how far concessions can be made on the fundamental issue of the free movement of labour. Cameron has even said that, if his negotiations fail he himself would vote in favour of our leaving!
It is all very sad for those of us who spent decades hoping we would join what became the EU. The 1975 referendum produced a 2 to 1 majority in favour of staying in, and many of us thought the issue had been settled once and for all.
But the wise political commentator of the Financial Times cautiously observed in 1975 that secession was "inconceivable in this generation."
That was a generation and a half ago. Here we go again!
---
William Keegan is a journalist, academic, and the senior economics commentator at The Observer. He has published his latest work – Mr Osborne's Economic Experiment - Austerity 1945-51 and 2010 (published by Searching Finance) – which can be purchased on Amazon.
---
© Copyright IBTimes 2023. All rights reserved.