Health Secretary Jeremy Hunt has apologised to the parents of a one-year-old boy who died after NHS staff failed to diagnose that he had contracted sepsis.
Attending a memorial service for William Mead, who died in December 2014, he admitted: "We didn't spot his sepsis before it was too late."
Addressing the gathering of friends and community members at Truro Cathedral, who had supported the family through their loss, he said: "I as health secretary, the government and the NHS let down William. I've come here to say sorry.
"This weekend William should have been enjoying beautiful Cornish sunshine with his parents," he added.
A friend of Hunt said the minister decided to attend the memorial after hearing William's tragic story. He had been moved to support William's mother, Melissa Mead, who has been lobbying the government to put money into sepsis awareness.
"They met a year ago, she told him her story and he was very moved by it," said the source. "It has gone into policy. They had a memorial on Saturday in Truro and Jeremy went to pay his respects.
"He said a few words at the service because Mrs Mead's campaigning work has had such an impact on government policy. He was invited and he thought it was a nice thing to accept."
William, from Penryn, Cornwall, died following a catalogue of errors by GPs and out-of hours 111 call handlers, who were ill-equipped to identify the underlying symptoms that indicated he was dangerously ill.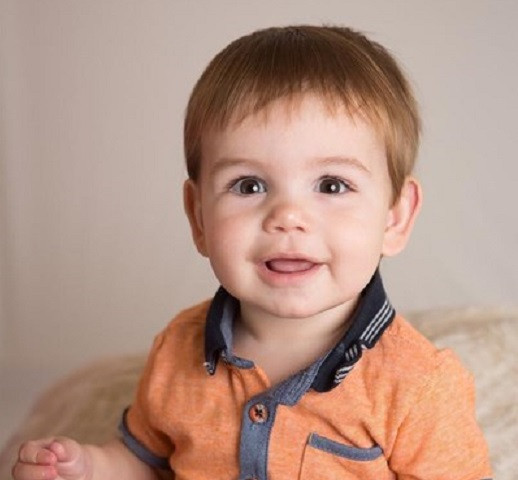 An inquest found that the 111 adviser who dealt with the initial call from his mother had undergone just a few weeks of training. The structured questioning used by 111 handlers was ineffective in diagnosing a "deteriorating paediatric patient" such as William, the inquest heard.
The toddler died from blood poisoning as a result of a chest infection that went undetected. William would have survived if he had been admitted to hospital and been treated by a trained medic, who would have realised the boy needed urgent medical attention if they had been informed of the symptoms , the inquest found.
Melissa Mead said the government's support has been vital in creating an awareness campaign for the condition.
"There have been so many people involved in the campaign and they've been pivotal," she said. "Without government support, without the support of all the organisations, we wouldn't be here where we are today and have made the changes we've made".
The Telegraph reports that Hunt pledged that lessons would be learned. Doctors and nurses would be given extra training in how to spot signs of potentially fatal blood poisoning.