Shakhtar Donetsk winger Willian has revealed he is in regular contact with Andre Villas-Boas despite rejecting moves to both Chelsea and Tottenham Hotspur during his respective spells as manager.
Villas-Boas was unsuccessful in luring the 24 year old to the Premier League during the last January transfer window, as The Blues failed to match the Ukrainian's asking price.
And upon his switch to Tottenham the Portuguese manager again tried to sign Willian, who will take on Chelsea in the Champions League on Tuesday, and the Brazilian claims he still harbours hopes to joining either of the London rivals.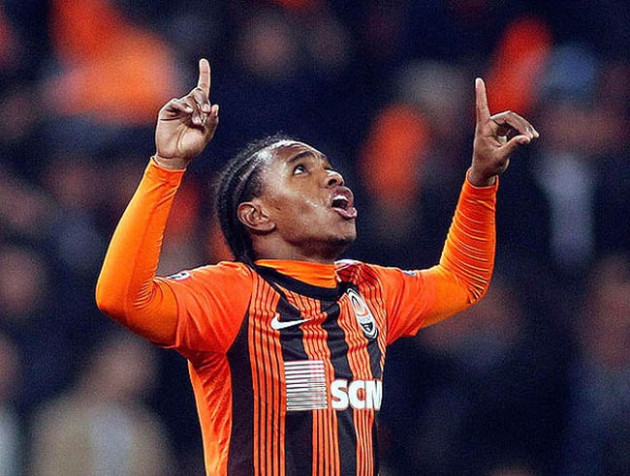 "There were two offers in the summer," Willian told Lancenet. "One from Chelsea and one from Tottenham. Choosing between the two clubs would be difficult. I don't know.
"I mean, Tottenham is a big club and it has a good person in charge. Andre Villas-Boas wanted to bring me to Chelsea and also tried at Tottenham.
"He [Villas-Boas] always sends me messages. We are always in touch, and he has become a friend, for sure. And Chelsea is Chelsea. They are a great team, with amazing players and are the champions of Europe."
"I would love to play for either of those clubs. But my mind remains at Shakhtar, and I'll do my best to get the win against Chelsea.
"Everybody knows what my goal is. I've clearly stated that I would like to play in a bigger stage, whether it be England, Spain or Italy. I want to come back to the national team, and being in a bigger spotlight would help me get noticed."
Willian was part of the Shakhtar side who won the UEFA Cup in 2009 and is among the most exciting wingers in Europe, with a further opportunity to enhance his reputation coming in the Champions League against holders Chelsea on Tuesday evening.
The Ukrainian champions held off interest from the Stamford Bridge club earlier in 2012 for Willian, and coach Mircea Lucescu has reiterated how the three-time Premier League champions didn't meet the asking price for their prized asset.
"Willian was far away from Chelsea," said Lucescu.
"They didn't even get anywhere near to our requirements, having done nothing to make my promises to Willian come true.
"Speaking specifically about the amounts, they officially offered the sum for which we had bought him young.
"I would really like them to highly appreciate his true value and realise that they made a big mistake."