For any player competing at Wimbledon the outfits have to be white, but everything else is up for grabs and fashions, in particularly for the female competitors, are usually met with an air of controversy and unpredictability.
With the traditional monochrome palette, players and brands have to work hard to stand out and this year it was Nike's turn in the limelight.
Their heavily criticised baby doll pleated 'Nike Premier Slam' dress has already proved to be a sartorial hazard after Czech Republic first round winner Lucie Safarova sported the design on Monday only for it to rise up continuously mid-play.
This came as no surprise though after the design was recalled last week after players complained that the £75 dress flies up above the waistline and affects their game.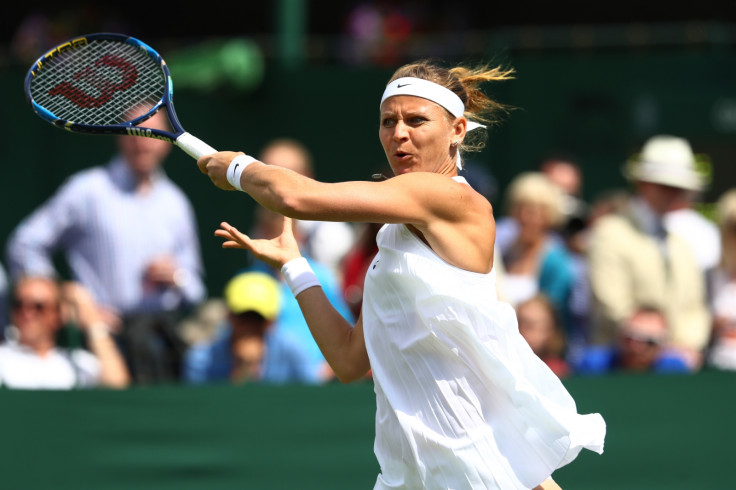 Wimbledon may have passed the design as it complies with their standards but the loose pleating seems have caused many issues.
During the qualifying games British newcomer Katie Boulter even fashioned a belt out of a hairband in order to keep the flowing, pleated creation from flapping up throughout the whole game.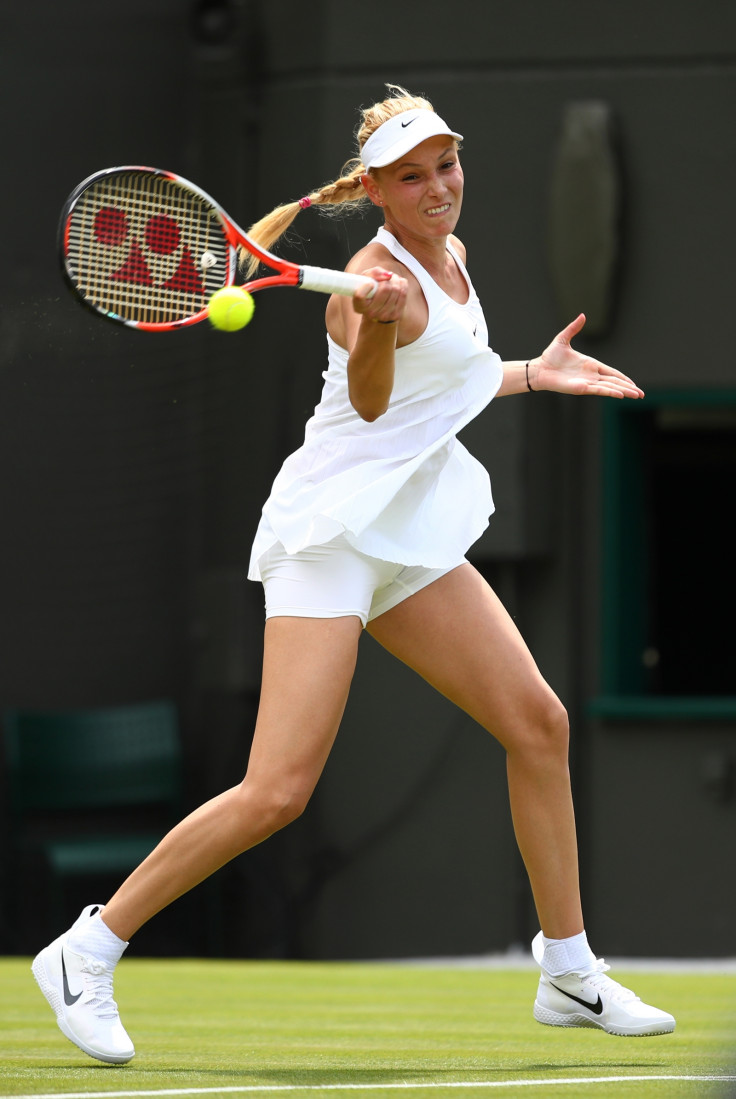 Croation star Donna Vekić took the risk wearing the Premier Slam dress against Venus Williams, although whether it contributed to her defeat cannot be confirmed. The likes of Germany's Sabine Lisicki played it safe in a pleated skirt and vest combination from Nike after she admitted that she "didn't feel comfortable showing that much."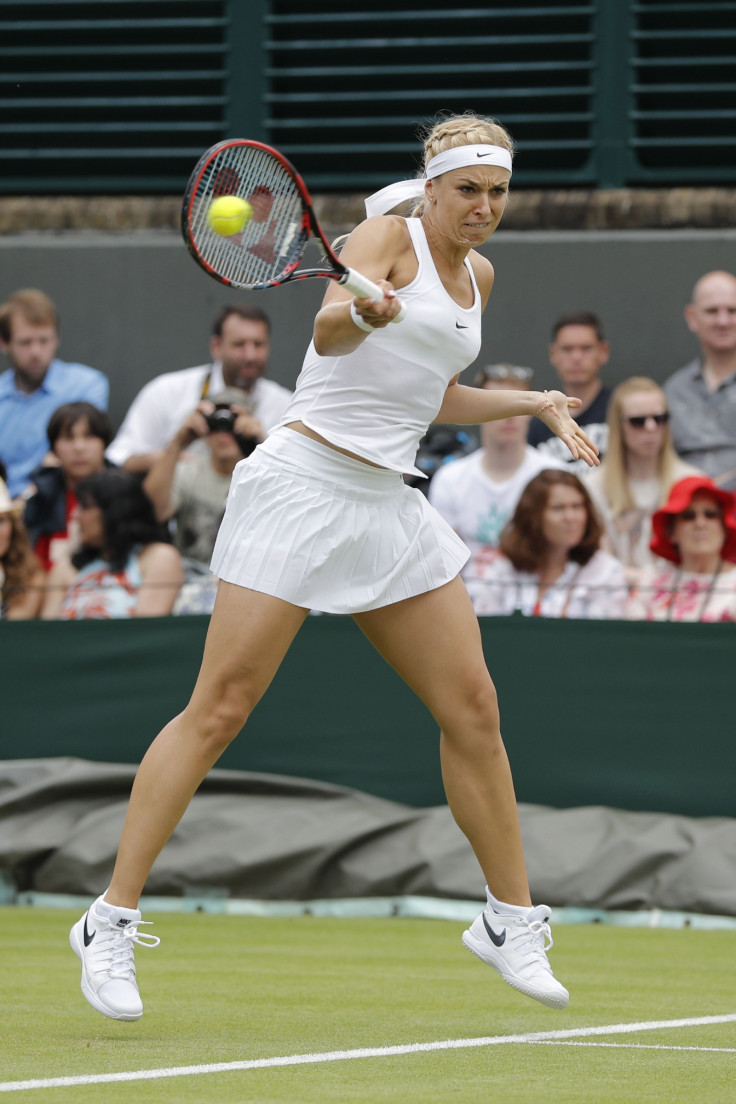 A spokesperson from Nike denied that there had been any internal complaints with players refusing to wear the pleated loose vest saying "The product has not been recalled and we often customise products and make alterations for athletes as they compete. We work closely with our athletes to provide them with product that helps them perform and feel their best on the court."
If anyone is going to court a little controversy during the game it would be Serena Williams, who has challenged the dress code of Wimbledon in everything from trench coats to gold hoops but even she turned down Nike's latest offering.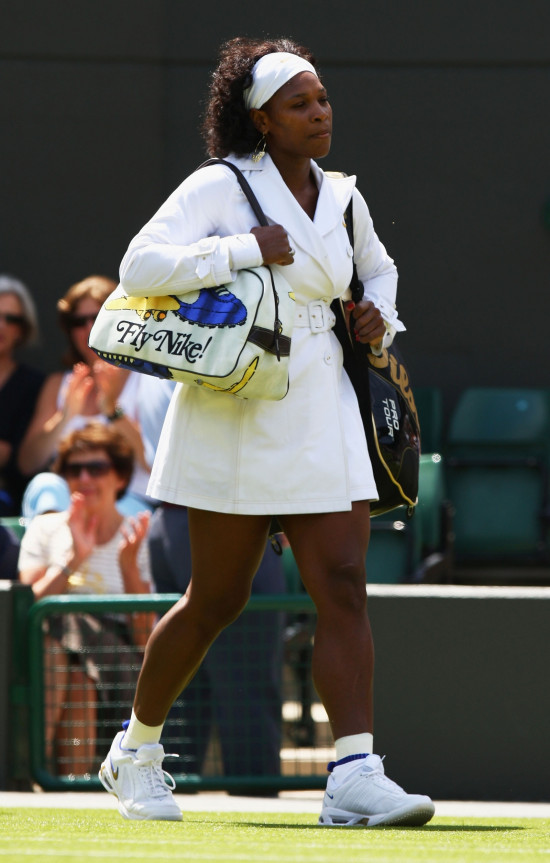 Her renegade style may bring attention to her as well as her sponsors but never at the expense of her game. This year, the champion player chose a modified version of the Premier Slam, opting for a far more modest traditional pleated skirt and racer cut vest.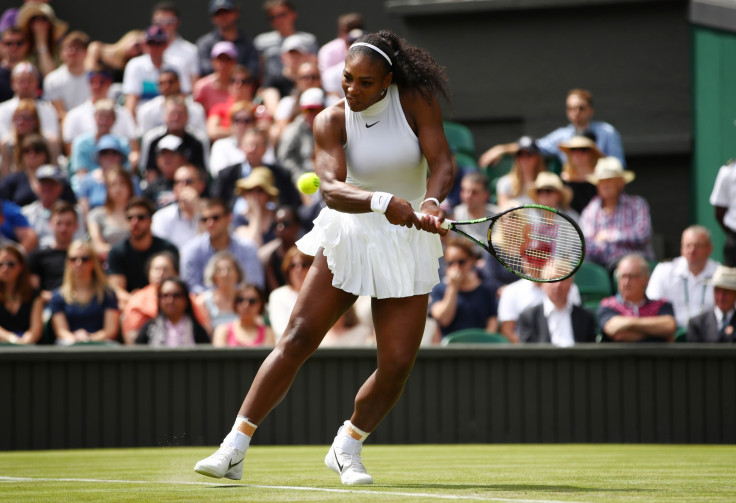 Whilst the classic Slam pleated design is currently on sale on the Nike e-store, Serena's cutaway vest style was bespoke, as are most of her Wimbledon designs. However, whilst this may explain further her decision not to wear it, her own uniform for the event is vastly different to the one designed by the Nike team, begging the question as to why they created it in the first place?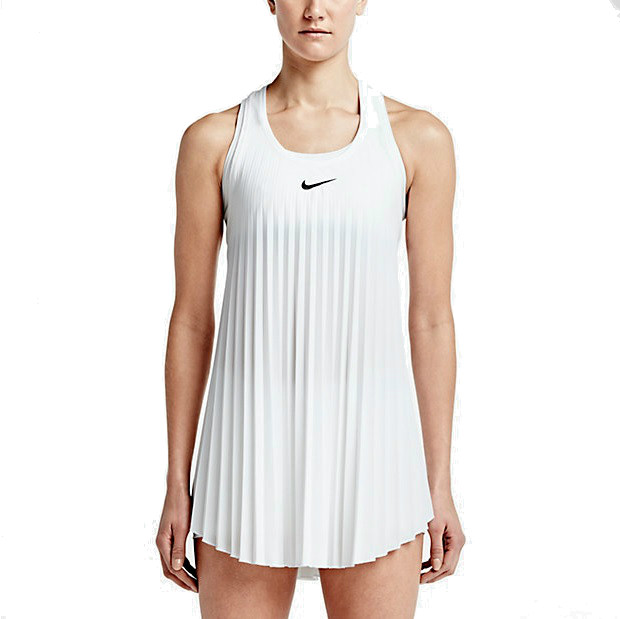 It is vastly unfair for any sports brand to assume that any woman playing tennis is comfortable with flashing parts of their body during the game that were covered when they entered the court.
Obviously every player is at the mercy of their sponsorship deals which make or break them in the industry, but it seems unfair that the brand can impeach on the player's performance in order to create a little more press coverage.
Russian player Elena Vesnina and American Christina McHale who are both sponsored by Lacoste are dressed in outfits far more befitting the activity in classic long sleeved styles and classic pleated skirts.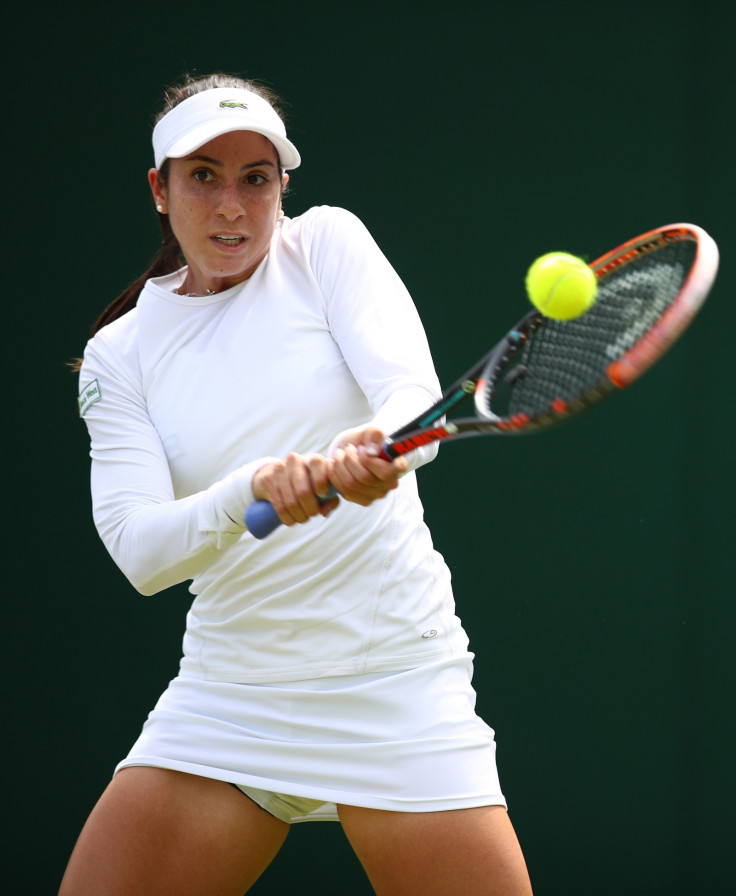 Perhaps Nike need to look to the past for a little inspiration on how to raise the game without hindering play. The women's Wimbledon attire have been in the headlines since the early twentieth century. American player Gertrude 'gorgeous Gussie' Moran was at the forefront in 1949 as she dived for the ball only to show off her frilly knickers. After all, a little flash here and there is not an issue if it doesn't damage how you play.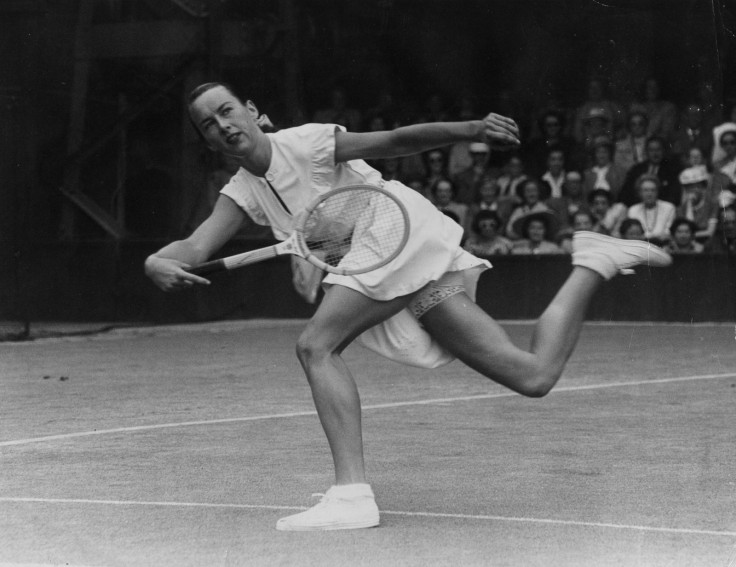 Another memorable moment in Wimbledon's sartorial history has to be Ann White's incredible shining one-piece from 1985 that ensured no flap of fabric anywhere would take her eye off the ball. She wore it on one of the coldest days of the Championships, but having won the match was told by officials she was not allowed to wear it again, and resorted to her more traditional outfit.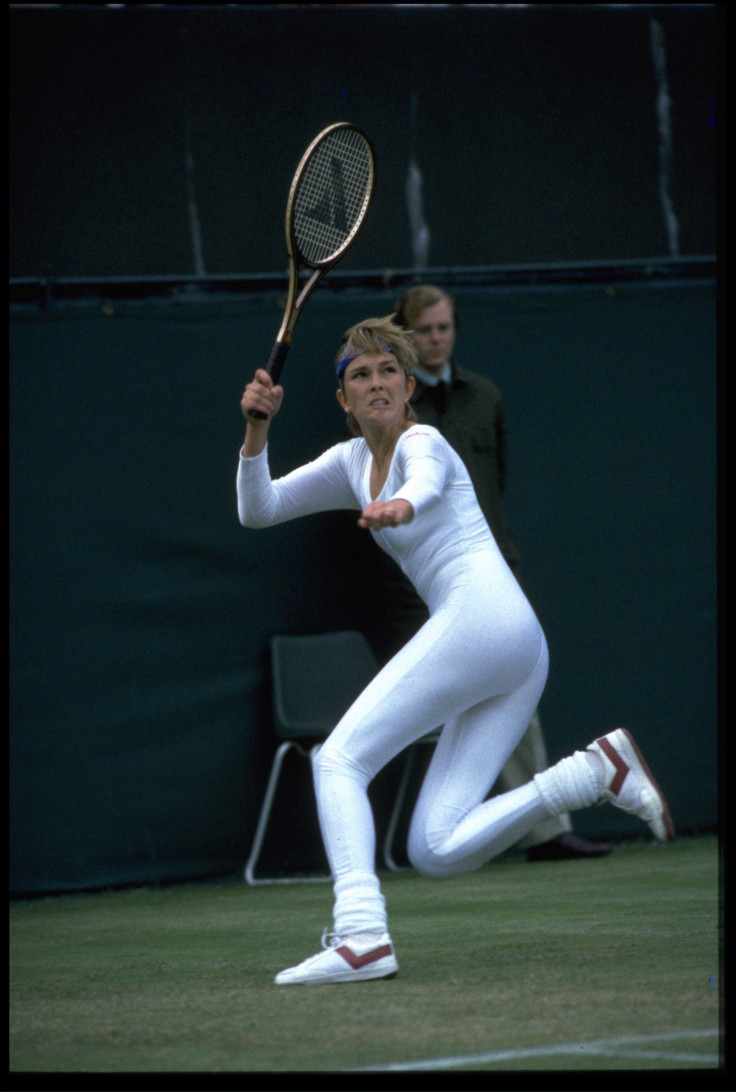 Maria Sharapova has been banned from the tournament this year but her past looks will not be forgotten. In particular the Nike sheer tuxedo-inspired vest and traditional fastened shorts that the then 21-year-old tennis star requested after being inspired by menswear.