Tradition defines the Wimbledon tennis championships like no other sporting event in the world.
The All England Club's showcase fortnight is replete with the trappings of history, decorum, order and patience. It's unapologetically old-school, at times stuffy and quite often resistant to change.
Yet it's these very qualities that have helped the AELTC create what is perhaps the most truly iconic event on the global sporting calendar. It delivers not only riveting competition but unparalleled fairness in spectator access and consistent profitability without over commercialisation.
It foregoes billions in global television revenues by refusing to schedule matches on "Middle Sunday" and many millions more by setting aside a daily allocation of tickets - including those on its famous "Centre Court" - for purchase by fans queuing across the street in Wimbledon Park.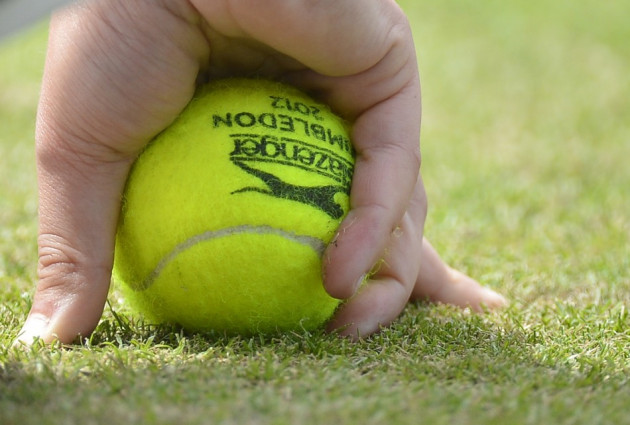 In fact, its annual ticket ballot is a throw-back to the "firm but fair" traditions of British public events that contrast starkly to the controversies surrounding seat allocations to the London Olympic Games.
And its organisation is simply second-to-none: from the moment a spectator arrives at Wimbledon Station he or she is greeted by a polite, informed and helpful volunteer who guides them efficiently towards the Grounds. Those queening for tickets are marshalled by and enthusiastic group of young men and women who somehow manage to keep order in a snaking line of thousands that can last several hours. Patience is rewarded with one of the best value-for-money purchases in all of sports: grounds passes for around £20 can put you within touching distance of some of the best athletes in the world as you stroll freely among the 16 free-seated courts.
Inside the green walls of the All England Club visitors find one of the finest sporting venues in the word: crisp green lawns offset by the sharpest of white tennis gear cheerfully worn by the best in the game with only the most discrete corporate logos visible.
The matches themselves are a hypnotic exercise in ruthless efficiency: umpires accept no effort from players wishing to slow the pace of play and rigorously-trained ball boys and girls (160 selected from more than 1,000 applications) keep things moving at an astonishingly brisk clip.
Beyond the courts, direction, information and a friendly word of advice are provided by the nonagenarian Association of Wimbledon Honorary Stewards.
The organisation is unquestionably British and belies the nation's reputation of being able to properly manage "big events" - an accusation very likely to be given further evidence once this summer's Olympic Games endures its first bout of travel chaos.
But it's the fact the Wimbledon embraces the best of British traditions - instead of being embarrassed by them - that the event has become such a global success.
That's not to say its roots haven't prevented its growth: many point to the Club's over-enthusiastic support for minor Royals and the many hangers-on they include in their box guest list. A reluctance to reinvest led to a long delay in what most would agree is an absolutely necessity for an often rain-soaked summer event in Britain: a roof on Centre Court. And many players will still privately argue that their match preparations and comfort are secondary concerns for the All England's hierarchy (not to mention the fact that the fortnight falls too closely on the heels of the gruelling clay court season finale at Roland Garros).
Of course, none of this has stopped players from clamouring for entry into the SW19 draw even when this year's £16.1m prize pot puts in third (behind the Australian and US Opens) in terms of potential reward.
Two years ago I watched veteran tour pro Dominika Cibulkova win an early-round match on one of the outer courts. The tough-as-nails Slovakian giggled as she sneaked a second AELTC towel into her tennis bag despite the well-scrubbed Ball Boy's attempts to retrieve it.
"Sorry," she said. "I'm keeping it. It's Wimbledon".