Windows 10 Technical Preview New Build 9860 Released with Plenty of Improvements and Fixes: How to Install
There are 7000 improvements and fixes in build 9860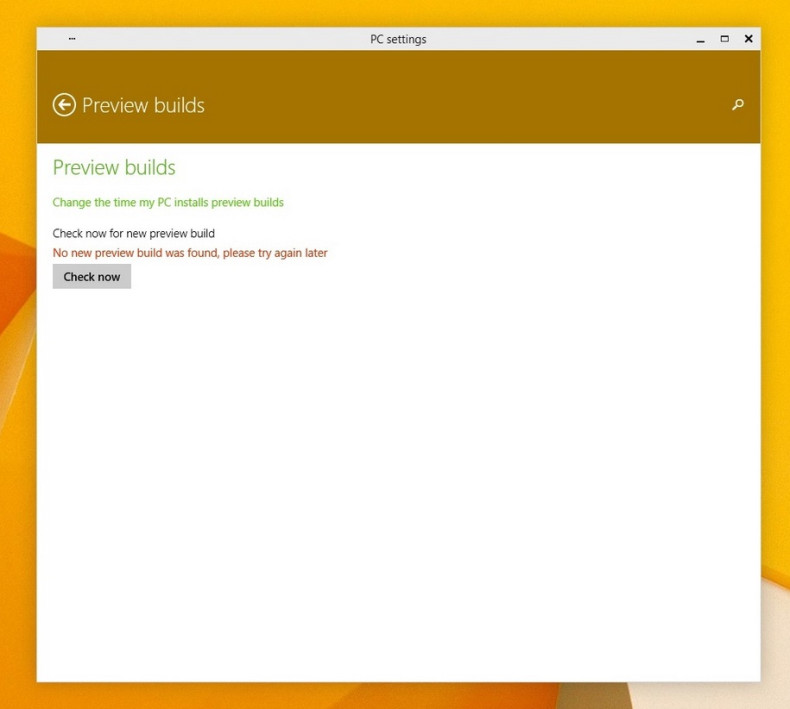 Microsoft is now rolling out a new build for Windows 10 Technical Preview.
The first ever build for Windows 10 comes with Microsoft's promise to bring more builds, full of changes and improvements, as part of its Windows Insider Program.
"As we've said, we're sharing stuff early and moving quickly to do so. In fact, the build that we're rolling out today is something that we ourselves only got a little over a week ago! I hope that you're as excited about seeing these early builds as we are to share them with you and hear your feedback," notes Windows blog.
There are some 7,000 improvements and fixes in the 9860 build, most of which are based on reports submitted by users in the Community forum or the Windows Feedback app.
A few of the visible changes in the new version include an Action Center for Windows PCs and animation for switching desktops. Besides, users can operate WIN+Shift+arrow to move active apps to another monitor, while working on multiple monitors.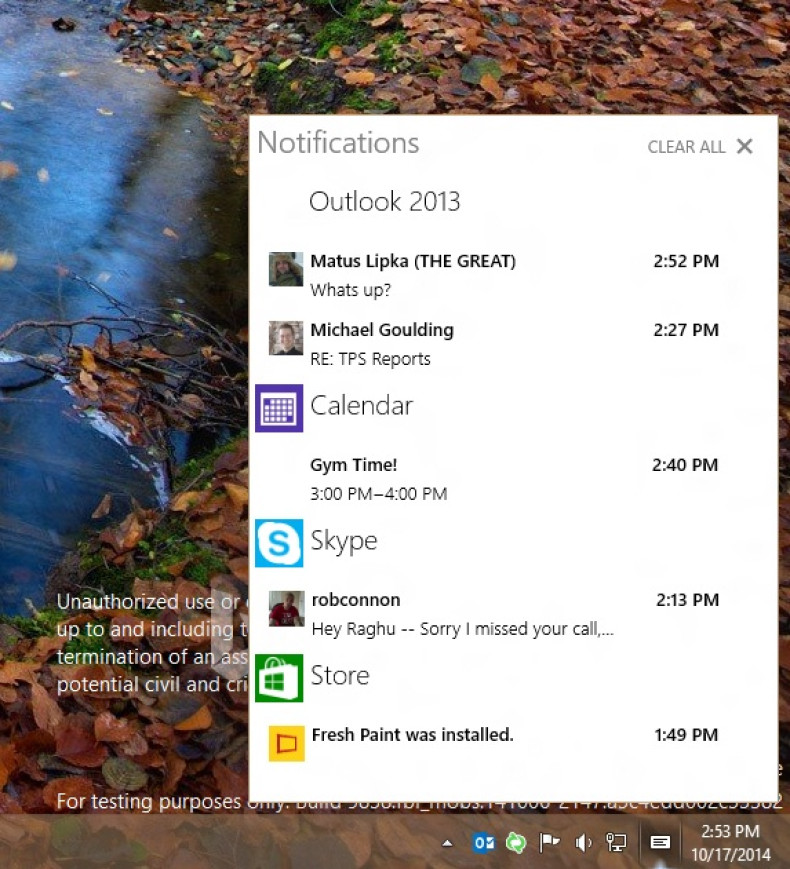 As Windows 10 is still going through the development stage, it is likely that you will come across bugs with the installation of the Windows builds. Here are a few major ones.
Known issues
In some places the UI design has gone backwards temporarily. It may be difficult to get uninterrupted Wi-Fi network in this build. However, Microsoft is coming out with a fix for this issue.
Sometimes Internet Explorer glyphs look garbled and items on the Start menu might disappear. However, this depends on the display and does not crop up for everyone. A fix for this issue is also on the way.
Some machines may wake up and not go to sleep properly.
Microsoft Solitaire and Mahjong games are broken and will not launch.
When using two external monitors over the Display Link, you might get a blue screen when undocking. This issue does not appear while using one external monitor. A fix for this is in the works.
If you want to try out the new Windows 10 build, follow the installation method below.
How to install Windows 10 Build 9860
The latest Windows 10 build 9860 will come automatically via the Windows Update. With the PC plugged in, it will download and install the update. Note that Windows Update will not automatically download the new build over a metered network
Navigate to PC Settings>> Update and Recovery>> Preview builds and click Check Now button to get the latest build
The download file weighs between 2GB and 2.74GB depending on CPU architecture and language
When the build is downloaded, the PC will begin installation and reboot, which will take a little longer than usual. So just wait
When you log in for the first time after installing the new Windows 10 build, you will find a colourful "installing your apps" screen. This is because your account is being provisioned again. When it is over, you should get to see the old familiar system
Once you are logged back after installing the new build, your system will take some time to start and you may see extra activity or things that do not work. The search index will need time to rebuild and the OneDrive will need to synch. This should stabilise within the first couple of hours of use
Finally, you should be having the latest 9860 build running on your system.
[Source: Windows Blog]