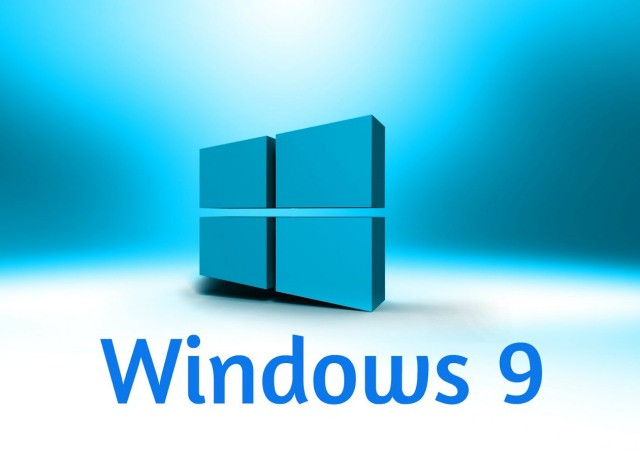 Old-time Windows users have long been craving for the return of the Start Menu in Windows 9, while a spate of recent leaks including a new demo video depicting its features and functionality have only strengthened the hope of reviving the traditional Start Menu-based UI.
The new Windows 9 Start Menu codenamed 'Project Threshold' is apparently in the works, as a two-minute demo video released by German website WinFuture depicts the working mechanism of the proposed Start Menu feature for the next Windows iteration.
Windows 9 Start Menu with Live Tiles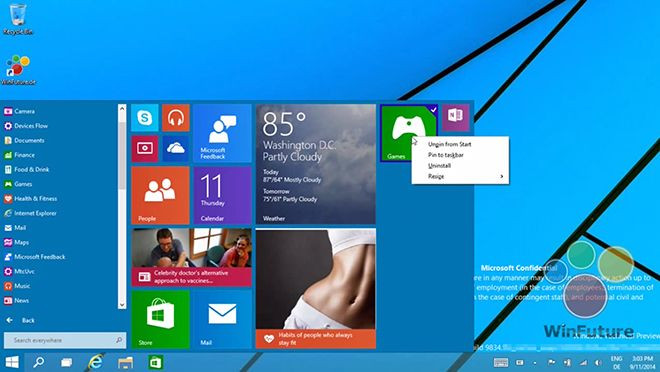 The new Start Menu apparently employs a more transparent design with the account options being placed directly at the top of the Start Menu, which enables quick access to lock and signout of the computer.
Users can now find the traditional Shutdown and restart options right next to the account section, which had been a major concern with Windows 8 users as they often complained of unfriendly UI and hidden system settings.
The Start Menu is now in two parts: list of traditional apps in the left pane and a new right pane which houses the Modern apps or Metro apps with Live Tiles.
The left portion of the menu is dedicated to frequently accessed programs as in Windows 7, but with a complete design makeover.
In contrast, the right section can be collapsed or pinned within the desktop environment to pave the way for an expanded Start Menu with access to File Explorer.
Conversely, as more and more apps are added to the Start Menu, it expands automatically with resize options for Live Tiles to fit into the Start screen as in Windows 8.
The Start Menu UI is not feasible for tablet users who might use the Start screen option, as mouse and keyboard controls generally apply for desktop systems only.
On the contrary, Microsoft is expected to remove the fullscreen Start screen feature from the desktop version to embrace the more user-friendly Start menu by default.

Windows 9: Das neue Startmenü in AktionFloating Modern AppsThere is better news for desktop users, as floating Modern apps demoed in the video are designed for the desktop environment and made to work like traditional Windows apps with the ability to resize freely while not being constrained to run fullscreen.It is not yet clear if Project Threshold would be known as Windows or Windows 9 as the interface is expected to change drastically from the current versions in development.

Windows 9 Start Menu Without Live Tiles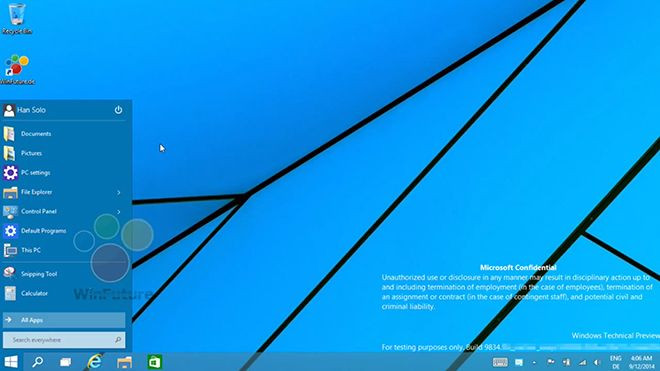 Meanwhile, WinFuture has uploaded a new video (Google Translated) detailing the Start Menu without the use of LiveTiles. Check out the new demo video without Live Tiles below:
Windows 9: Startmenü geht auch ganz ohne Live Tiles