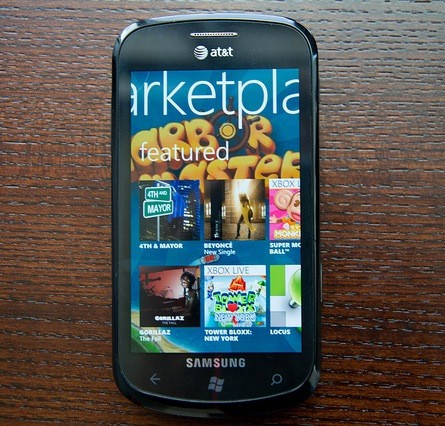 With Microsoft's quarterly earnings report arriving imminently, critics and analysts have come to question whether the company's recently released Windows Phone Mango OS will be able to compete with Apple and Google's new operating systems.
Mango
Microsoft began unloading Windows Phone 7.5 Mango Wednesday, 28 September. The updated operating system boasted improved multi-tasking and a number of updated social network contact and calender integration features.
Past the general improvements, the new Windows Phone OS also houses enhanced access to Microsoft Office, the ability to manage multiple email inboxes and a new marketplace that allows Mango users to buy items from their PCs.
The new OS marked Microsoft's latest attempt to break Google and Apple's hold on the mobile OS market.
Prior to Mango, Microsoft has had little success, next to all market reports and surveys indicated that the Windows Phone OS was struggling to account for even ten per cent of the smartphone market.
Interest in Mango peeked when phone-veteran Nokia announced that it would be moving away from its own Symbian OS to Windows Phone. Since the news broke a number of other smartphone makers including HTC, Samsung and ZTE have also announced future high-end devices running the Mango OS.
Despite the uptake in interest by manufacturers, numerous research groups, including the IDC have published reports suggesting Mango will continue to be a fringe operating system, when compared to Google's Android and Apple's iOS.
Ice Cream Sandwich

IDC analysts published research prophesying a marked growth in Android's market share. Specifically the report suggested Android's share would grow to more than 40 per cent this year from above 20 per cent in 2010. The arrival of Google's Ice Cream Sandwich is commonly seen as a key factor in this growth.
Google's new Ice Cream Sandwich was unveiled alongside the new Galaxy Nexus smartphone in Hong Kong Wednesday.
Despite boasting some seriously impressive features, including the science-fiction like Beam transfer service, most of the OS' updates seem to work to improve Android's user interface.
These features include a new widget system allowing users to store their favourite apps in folders, a new, clearer "Roboto" type face -- you'd be forgiven if like me you hear the Styx's "Mr. Roboto" whenever you hear the name -- and upgraded email, calender and internet browsing features.
A complete look at what the OS has to offer can be seen in the IBTimes' opening impressions preview.
iOS 5
Like Google's Ice Cream Sandwich, the IDC's study also predicted a growth in Apple iOS 5's market share.
The research forecast that iOS 5's share will to grow to about 20 per cent in 2011 from its 15 per cent hold in 2010.
Since its release Wednesday, 12 October the IDC's prediction has gained some support with Apple releasing a statement alleging the OS is already being used by 25 million consumers across the world.
iOS 5 houses over 200 new features from its predecessor, not all of which are minor.
iOS 5 features the company's BlackBerry Messeger competitor iMessage. Additionally, the OS houses full Twitter integrations, Wi-Fi sync and photo editing.
A full list of iOS 5's features can be found here, in the IBTimes' iOS 5 review.