If you thought British stamps couldn't get more quintessentially English, then think again. Royal Mail are bringing out a new set of 10 stamps featuring images of Windsor Castle to celebrate the "grandeur" of the royal landmark.
The photographic stamps show the oldest inhabited castle in the world in its very best light as it rejoices Her Majesty The Queen's official residence.
Three of the stamps show the impressive façade of the castle such as the Round Tower and The Norman Keep, as others feature the lavish interior of the iconic building including St George's Hall which was restored after a fire in 1992. The hall is now used for opulent major state banquets for up to 160 people.
Other stamps feature The Queen's Ballroom – which was famously remodelled by William IV – and The Waterloo Chamber, which was transformed from one of Charles II's rooms and contains fine wood carving from that period.
Philip Parker, stamp strategy manager at Royal Mail, said: "Windsor Castle is one of the most famous buildings in the world and has been a family home to kings and queens for almost a thousand years.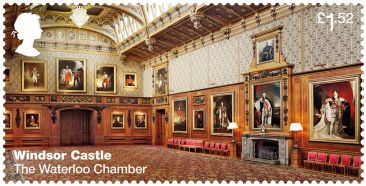 "Our new stamps celebrate the grandeur of this royal residence," he added.
A set of four stamps also feature interior images of St George's Chapel, which is located in the grounds of Windsor Castle.
It's no wonder the castle has become such a symbol of the British Royal Family since it is famed for its architecture worldwide; the original castle was built in the 11<sup>th century after the Norman invasion of England by William the Conqueror. Since Henry I's time on the throne, it has been used by the reigning monarch and is the longest-occupied palace in Europe.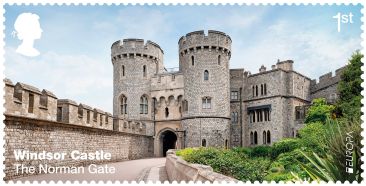 It has also endured some difficult times in history, surviving the tumultuous period of the English Civil War when it was used as a military headquarters for Parliamentary forces, as well as a prison for Charles I. It is now a popular tourist attraction, a venue for hosting state visits and the preferred weekend home of Elizabeth II.
As it stands today, more than 500 people live and work in Windsor Castle, making it the largest inhabited castle on the planet.