Kate Middleton slammed after video shows her 'laughing' at food bank donations
The Prince and Princess of Wales were branded "tone-deaf" for visiting Windsor Foodshare empty-handed.
Prince William and Kate Middleton's visit to a food bank in Windsor on Thursday last week received criticism for a couple of reasons. One, the couple reportedly did not bring any donations, and two, a video appeared to show the princess laughing after she was told that the organisation relies on food donations.
The Prince and Princess of Wales helped sort food donations when they volunteered at Windsor Foodshare. But the couple is being accused of using the visit for publicity and turning it into a photo op.
Over at Twitter, netizens slammed them for not bringing any food donations or financial help despite appearing in their best clothes. One wrote, "How do you show up at a food bank with hair and makeup done, wearing your best clothes and NOT BRING A FINANCIAL OR FOOD DONATION??? Entitled tone-deaf Prince William & Kate Middleton."
Another claimed the 41-year-old only picked up cans of food "to be photographed with them, then putting them down" and added, "beyond tone deaf is an understatement."
A third pointed out the enormous amount of money Prince William and Kate Middleton spend on their "work" appearance and suggested, "How about William & Kate throwing on jeans and a cap and donating their appearance fees and beauty fees to the food bank."
Twitter user @DuchessJRM shared the viral clip from the visit along with an explanation about what transpired during the princess' conversation with two women from the organisation.
One of the women can be heard talking about the "generous" donations they receive. The Princess of Wales then responded, "Well, I'm just learning, just learning" then laughed.
Another even compared the couple to Prince Harry and Meghan Markle, who do not show up empty-handed when they visit charities. User @QueenRMade1 enumerated the many times the Sussexes brought food and money donations, including when they visited Mahalia Jackson School in New York's Harlem neighborhood in 2021.
They donated school supplies, a washer and dryer, food, and uniforms. They also donated $25,000 to Melba's restaurant to help the employees with their financial struggles amid the COVID-19 pandemic.
As for Prince William and Kate Middleton, it remains unclear if they really did not donate to Windsor Foodshare. They may have done so privately. They reportedly visited the charity as part of their ongoing efforts to highlight the challenges faced by communities during the harsh winter months.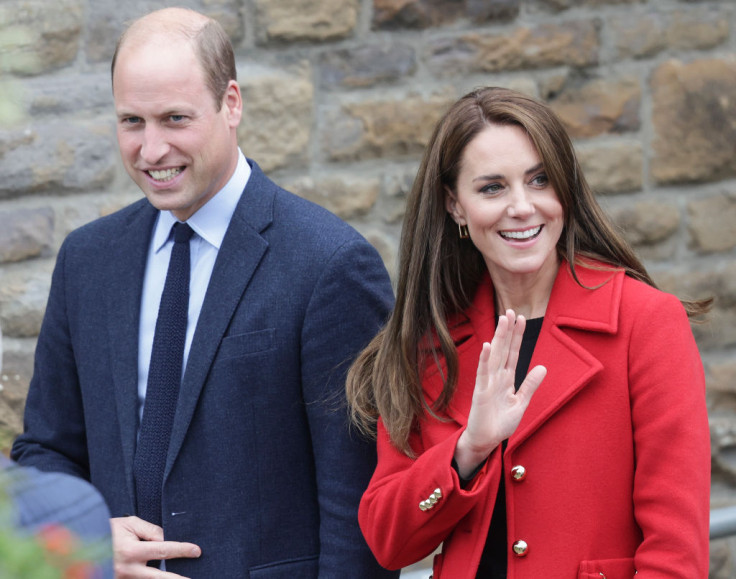 © Copyright IBTimes 2023. All rights reserved.