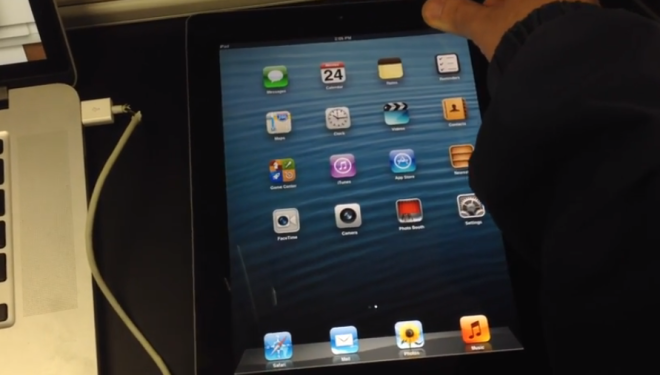 Renowned iOS hacker and P0sixpwn jailbreak developer, Winocm, has recently posted a video depicting his iPad 2 triple-booting on multiple iOS versions including iOS 5.1, iOS 6.1.3 and iOS 7.0.6.
Having carved a niche for himself in the jailbreak community as a reputed hacker and tweaker, Winocm seems to have struck a deal with Apple with the bright prospect of working with the company very soon.
Meanwhile, the hacker has come up with a primitive (raw) technique to triple boot iPad 2 into three iOS iterations.
As iPhone Hacks notes, the hacker failed to save SHSH blogs for earlier iOS versions and hence could not support the older iOS iterations with the triple-boot hack.
Without the use of evasi0n7 jaibreak, Winocm has managed to tethered boot an iPad 2 into all the three versions of iOS on a MacBook, using the terminal app.
Here is what the hacker had to say about his work:
(Since some people can't tell the difference between say, iOS 5 and iOS 6 based on icons. Oh well. Hopefully the massively white iOS 7 UI will open your eyes. Oh yeah, no evasi0n7 either. :D)

@winocm
release in 7 years..?
If you are a sceptic, check out the complete demo video detailing the process of triple-booting an iPad 2 into multiple iOS versions (below):
With Winocm unlikely to develop a public release of this hack, this could just serve up as academic interest for app developers who need to test new apps on various iOS iterations.
Winocm had earlier demonstrated his prowess with jailbreaking iOS 7.1 untethered on an iPhone 4, while the jailbreak community eagerly awaits a public release for the same.