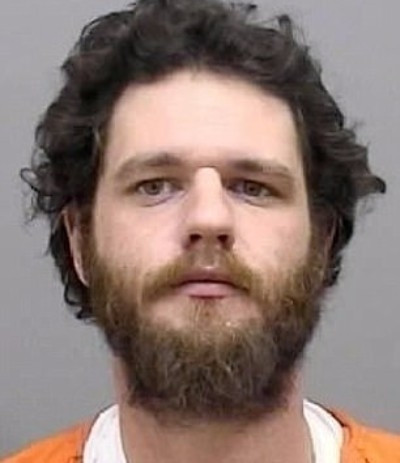 Police in Manitowoc, Wisconsin said officers firing tasers at a naked suspect set him on fire after one shot sparked a "small flame burst" when it hit a lighter.
Officers had been responding to calls that a naked man was threatening to "gut" people on the street. Manitowoc police department said that officers were alerted around 9:26pm on Friday (14 July).
"When officers arrived they observed a naked male subject walking in the middle of the street," adding that they "believed him to be under the influence of something".
Police said the officers discovered the man had a warrant out for his arrest and were about to handcuff him.
Officers then "assisted him in putting his pants back on," Manitowoc police department said during a press conference on Tuesday (18 July) streamed live on Facebook by local station WBAY TV-2.
The suspect managed to get his handcuffed hands to the front of his body and started resisting the officers as they attempted to put him into a squad car. Wanting to ease the situation, police said that the officers stepped back and gave the suspect verbal warnings.
While the first taser deployment was unsuccessful, during the second time, they "hit a lighter the subject was holding in his hand and there was a small flame burst".
Police said they did not know if the fire caused any injuries but earlier reports had said his beard and chest hair were set alight.
A taser was deployed a third time before officers were able to "get the suspect under control". Paramedics were then called and the suspect was treated in hospital. One officer who was struck in the face received minor injuries.
Reports said that the suspect told officers that it wasn't illegal to walk around without your clothes on, police clarified that there are local ordinances that do indeed make it illegal to walk around without your clothes on.
An earlier police press release reportedly named the suspect as 32-year-old Travis Tingler though he has not yet been charged.