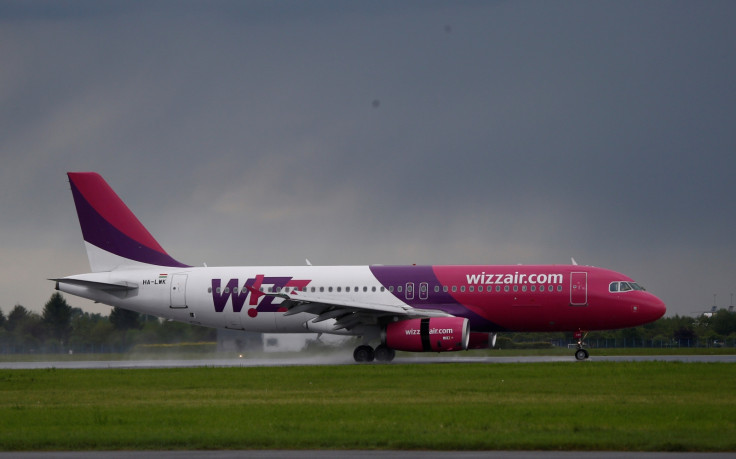 Budget airline Wizz Air saw its full-year profits take off and soar past expectations as its expansion strategy across Europe delivered successful results.
In the 12 months to 31 March, the FTSE 250-listed group posted a 53% year-on-year increase in underlying net profit after tax to €224m (£170.8m, $249.7m), comfortably above the guided range of between €200m-€210m the Hungarian company provided in March.
Revenue grew 16% from the corresponding period in 2015 to €1.43bn, driven by sharp increase in ticket revenue, which rose 13% year-on-year to €895m. Wizz Air, which introduced 69 new routes during its latest financial year, added passenger numbers increased 21% to 20 million.
Chief executive Jozsef Varadi described the results as "another remarkable year" for the airline, adding the Hungary-based carrier was well placed to continue to grow in the future.
"We continue to build on our market leadership in central and eastern Europe and have a strong balance sheet and an attractive order book of existing and new technology aircraft to drive growth," he said.
On a quarterly basis, Wizz Air posted a 20% year-on-year increase in revenue to €282m in the last three months of its financial year, swinging from an €11m loss in the last quarter of 2015 to a €1m profit.
Meanwhile, seat capacity rose 19% in the period and an early Easter provided an added boost to traffic statistics over the quarter.
The company, which floated on the London Stock Exchange just over a year ago, delivered a bullish outlook for the current financial year, indicating it expects to grow strongly over the next 12 months.
"Notwithstanding the fact that Easter fell one week earlier in 2016 than in 2015 pushing a higher proportion of this high-yield traffic into financial year 2016, we currently expect a further significant rise in the group's net profit for the current financial year to 31 March 2017 to a range of between €245m and €255m," said Varadi.
He added the airline, which last month launched flights between London Gatwick and Bucharest, will continue to carry out its expansion plans.