Woman buys scratchcard to prove to husband that they're a waste of money and wins $1m
"I had to eat my words, but they were worth eating."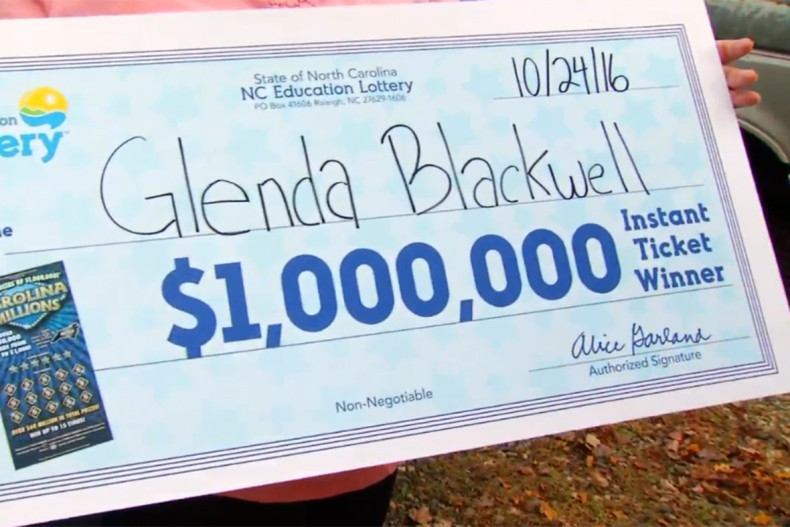 A woman's attempt to teach her husband a lesson about gambling went better than she could have ever expected when the scratch card she bought turned out to be a $1m winner.
57-year-old Glenda Blackwell from Leicester, North Carolina, bought a $10 Carolina Millions scratch card after her husband asked her to buy two tickets for the Powerball lottery. "I was going to be ugly and buy a scratch off to show him they didn't hit," Blackwell told WLOS. "Sometimes I get aggravated with him, so I tell him, 'You're just wasting your money.'"
She bought the ticket on Saturday and was holding very large cheque by Monday (24 Ocotber). Blackwell said she had to eat her words "but they were worth eating".
Opting to get the lump sum of winnings instead of instalments, Blackwell took $415,503 (£339,477) after tax.
She added that the family had struggled with money problems and now they'd be able to buy their own house. She also wants to use the money to put a plan together for her two granddaughters to go to college.
Blackwell told the news site that neither she nor her husband would be buying any more scratch cards in the future.