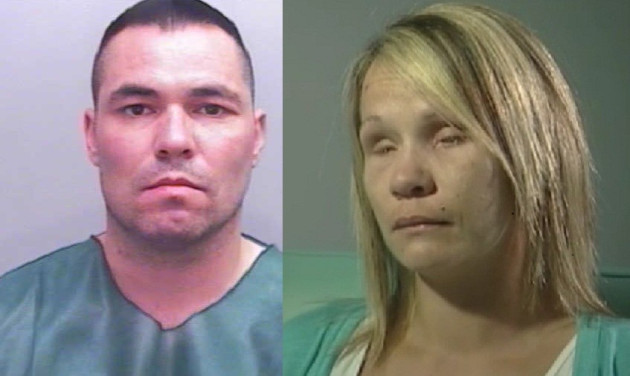 A man who blinded his girlfriend by gouging out her eyes has admitted causing grievous bodily harm with intent.
Shane Jenkin, 32, admitted at Truro crown court to attacking Tina Nash, 32, in April 2011 and will be sentenced in May.
He was arrested after assaulting the mother-of-two, who also suffered a broken jaw and nose during the attack at a property in Hayle, Cornwall.
Jenkin kept Nash imprisoned in the house for 12 hours after he put her through her terrifying ordeal, the court heard.
Following the hearing, DI Chris Strickland said: "This was a premeditated, sustained and vicious attack on a defenceless woman.
"Our view is that Jenkin deliberately strangled Tina into a state of unconsciousness in order that he could inflict these terrible injuries.
"Tina's life will never be the same and her lifelong disability will be a constant reminder of the attack.
"Her injuries were so shocking that friends who saw her soon after the incident found it difficult to stay in the room."
Nash said: "I am pleased that Jenkin has pleaded guilty and has at least taken responsibility for changing my life forever. I truly feel that, when he was strangling me, he was trying to murder me.
"He has taken everything from me and robbed me of one of the most precious things in life - my sight.
"Sometimes I feel as though I've been buried alive, [I'm] claustrophobic and not in control of my life.
"I actually look forward to going to sleep because in my dreams I have sight. It's when I wake up that the truth hits home.
"Some days I just don't want to get up but I'm determined to provide a future for my children and this is my motivation."
Jenkin was originally charged with attempted murder but was later reduced to causing GBH with intent. The court heard how he fled after the attack but was picked up by police.
Nash's left eye had to be surgically removed following the incident. Doctors tried to save the sight in her right eye but failed.