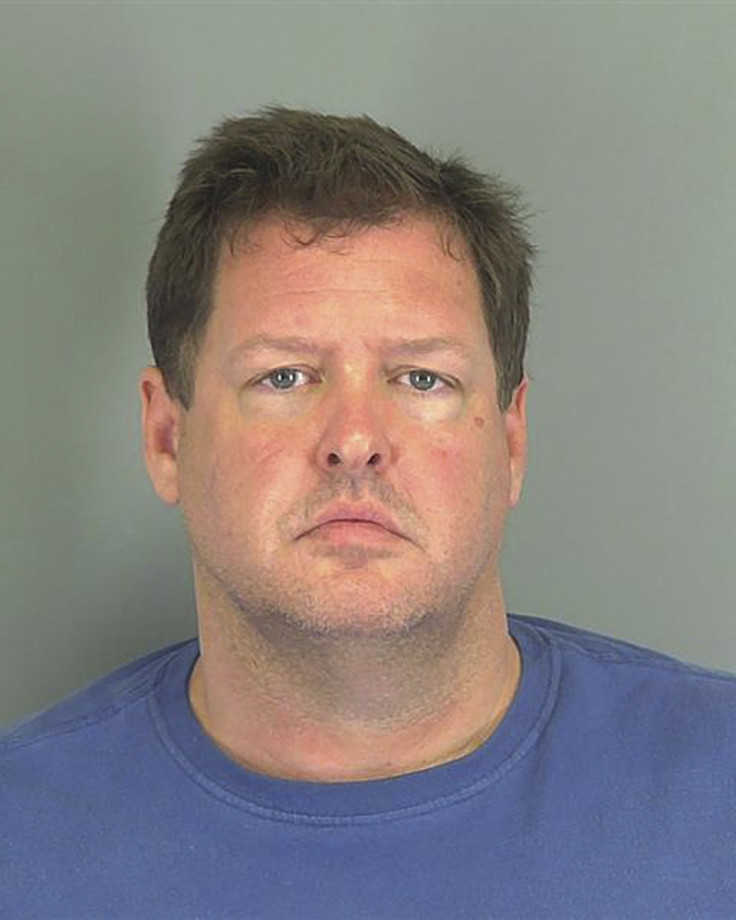 A woman who was discovered chained up in a container in South Carolina has spoken out about her two-month ordeal on the US TV show Dr. Phil.
Kala Brown, who was discovered by police in November on the property of 45-year-old Todd Kohlhepp, spoke to Philip McGraw in a series of episodes that are to be aired this week.
Kohlhepp, a registered sex offender, was arrested after Brown was discovered and admitted to killing seven people over a 10-year period, solving a number of 'cold cases' in the area.
Brown alleges Kohlhepp "let me know that if I tried to run, he'd kill me. If I tried to hurt him, he'd kill me. If I fought back, he would kill me."
She told Dr. Phil: "Then he raped me. He would rape me twice a day, every day."
Brown also told police at the time of her discovery that she had seen Kolhhepp shoot her boyfriend, Charles Carver, 32.
The pair were working on Kohlkepp's land at the time, and Brown told Dr. Phil in the months leading up to her capture and her boyfriend's death, Kohlhepp "was nice, polite, just a regular businessman ... no red flags."
Brown also told Dr. Phil she couldn't believe it when she heard people talking outside the container she was being held in.
"I knew my family would never stop looking, but he was so careful, I couldn't see how I could be found so soon. I was scared it really wasn't happening," she said, in comments carried by the Associated Press.
"And when they finally got the door open and I saw the police uniforms, I was relieved."
Sheriff Chuck Wright told reporters at the time that the deputies found the 30-year-old woman "chained inside the container like a dog" when she began pounding on the walls of the container.
"It was pretty emotional, to say the least. When she was found, she was chained like a dog - she had a chain around her neck. It's only by God's grace that we found that little girl alive," Wright told CBS News.
After police searched Kohlhepp's property, they found the body of Brown's boyfriend, as well as those of a missing married couple, 25-year-old Meagan Leigh McCraw Coxie and 29-year-old Johnny Joe Coxie. They had been missing for around a year when their bodies were discovered.