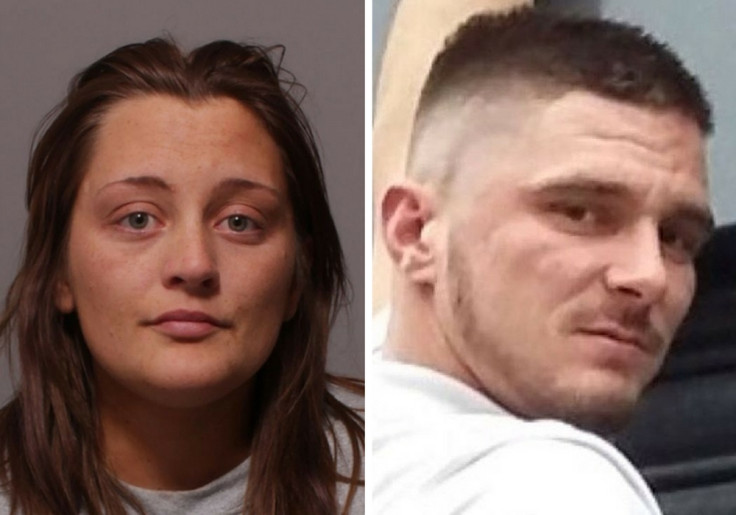 A Leicester woman has been found guilty of "sacrificing" her boyfriend, after stabbing him with a steak knife in his chest, waiting 45 minutes to dial 999, and even attempting to conceal the stab wound on his body.
Emma-Jayne Magson murdered lover James Knight on the doorstep of her home after a drunken night out in the early hours of Easter Sunday (27 March) in Newfoundpool, Leicester. The 23-year-old killed the father-of-two with a 11.5cm (4.5ins) long, blade steak knife.
Magson had denied murder, claiming she acted in self-defence, but will be sentenced on 7 November after being found guilty at Leicester Crown Court. The jury took seven hours and three minutes to convict the woman after a 12 day trial.
The court heard how she "literally sacrificed" the 26-year-old binman who collapsed after the incident saying, "my heart is bleeding". She claimed Knight had collapsed and when a call operator warned her the ambulance might be delayed, she calmly replied: "No, that's fine, don't worry about it."
It was stated that Magson watched as her boyfriend bled to death and told concerned citizens he was high on drugs and had been in a fight with bouncers. She even stopped one good Samaritan who tried to help, turning him over, because it would have revealed a stab wound, the court heard.
Also, remarkably she even changed her clothes and waited 45 minutes before calling the emergency services.
Addressing the jury, Judge Nicholas Dean QC said according to The Mirror: "I first of all thank you for your patience in what you must have found a distressing case. It's an important civil duty and it's very clear you have taken it very seriously."
Detective Inspector Shaun Orton, from Leicestershire Police, said Magson "lied, was deceitful and sat back and watched him die". He said: "Knowing what she had done she insisted to those around her, including the victim's brother, that he was just under the influence of drugs and alcohol and asked for assistance in moving him into the apparent safety of her address.
"It was some time later that she called an ambulance, and even then, she failed to disclose to them that he had sustained a stab wound. At one point she even told the call handler 'not to worry' about there being a delay in getting an ambulance to him, despite knowing she had stabbed him and he was dying in front of her.
"It has been incredibly difficult for James' family to sit through the trial and hear how she lied, was deceitful and sat back and watched him die."